About the Legion BC/Yukon Command
One of the foremost respected community
service organizations in Canada
Legion Riders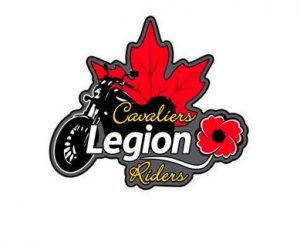 Whether you are new to riding or a tail gunner, Legion members who share a passion for the road are encouraged to join the Legion Riders. The Legion Riders offers a great opportunity for our members to support their community while enjoying their love of motorcycling.
Beyond enjoying the ride together, Legion Riders generate awareness of the Legion, strengthen support for Veterans, RCMP members and their families, and engage Canadians in community service and fundraising. By wearing the Legion Riders crest, Legion Riders show their pride in the Legion and help promote all that the Legion stands for.
Become a Legion Rider
(for Legion Members)
To become an official Legion Rider, log in to the Legion's Member Services Website. If this is your first visit to the member site, please register using your membership number first. Once logged in, update your member profile to register as a Legion Rider.
Become a Legion Rider
(for non Members)
Legion Riders is exclusively for Legion members. If you are not a member, join the Legion today!