What We Do
Honoring the sacred sentiment of Remembrance,
while serving, promoting and acting
2021-2022 BC/Yukon Poster Contest Winners
Congratulations to the 2021-2022 BC/Yukon Poster and Literary Contest Winners!
BC/Yukon students created fantastic posters, essays and poems that express what Remembrance means to them and their country.
Poster Winners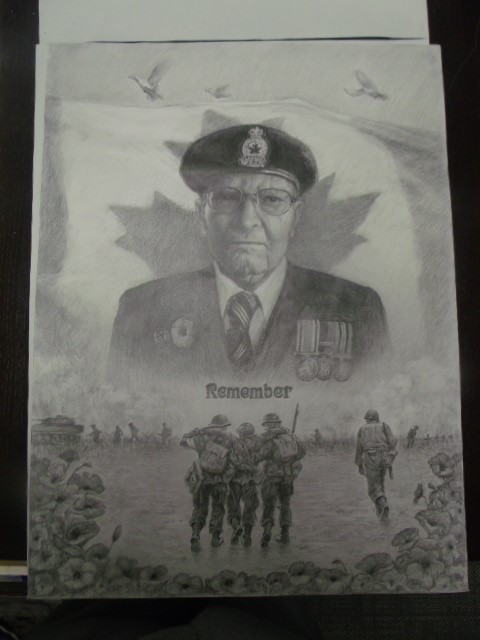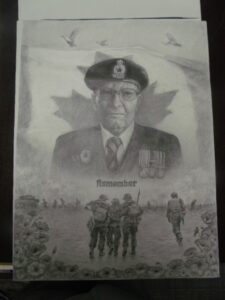 First Place
Senior Black and White Poster Winner
Yutai (Terry) Xie
Branch # 229 – Whalley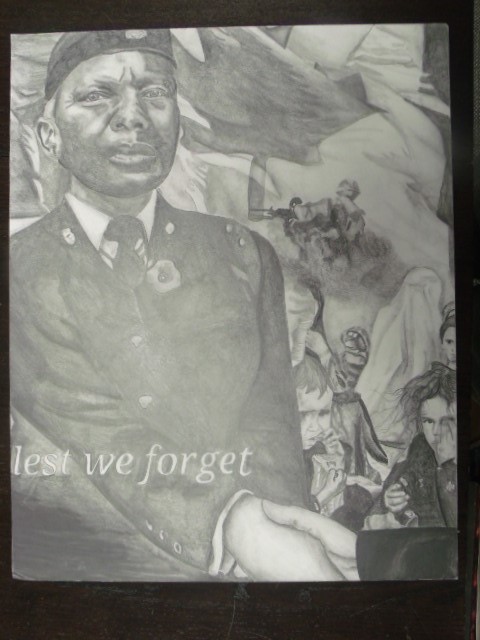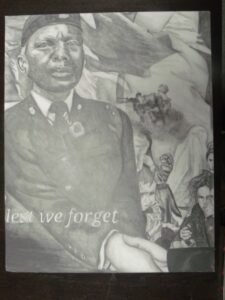 Second Place
Senior Black and White Poster Winner
Amy Fuchs
Branch # 049 – Mount Arrowsmith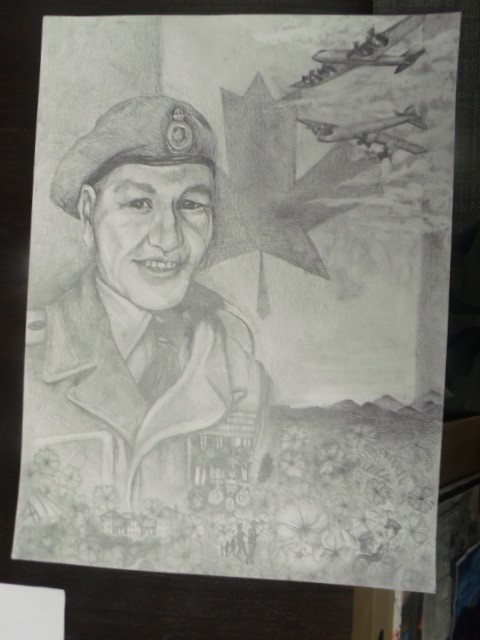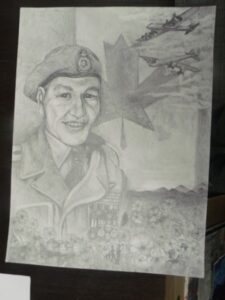 Third Place
Senior Black and White Poster Winner
Sarah McDowell
Branch # 281 – Port McNeill
Honorouble Mention – Senior B&W – Brooklyn Stobbe – Branch #191 – Chemainus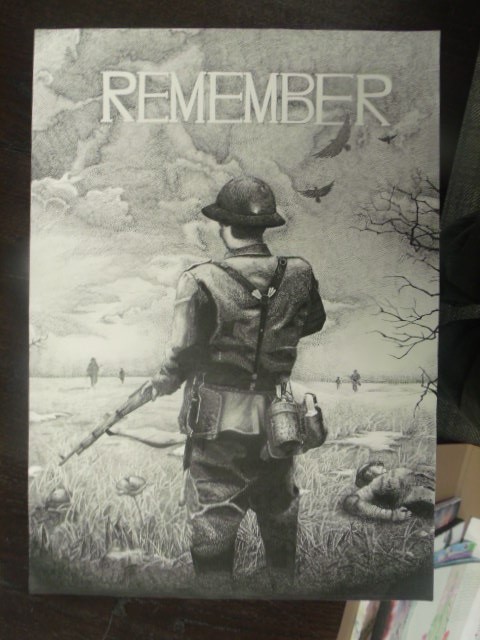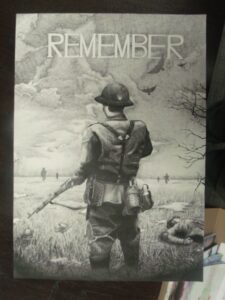 First Place
Intermediate Black and White Poster Winner
Sam Li
Branch # 006 – Cloverdale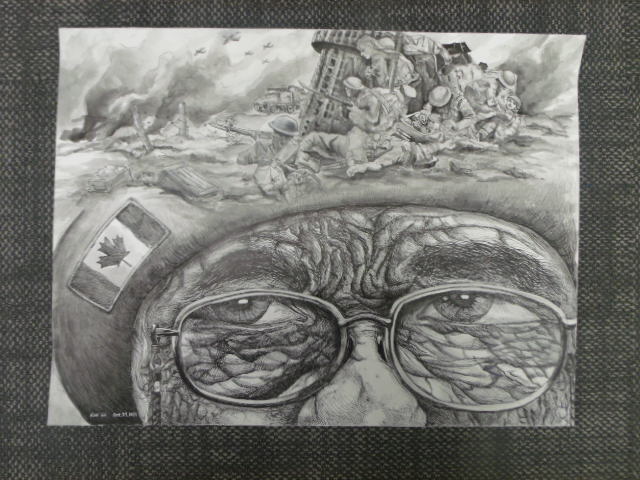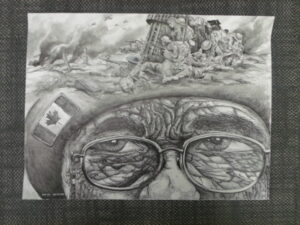 Second Place
Intermediate Black and White Poster Winner
Kai Li
Branch # 142 – West Point Grey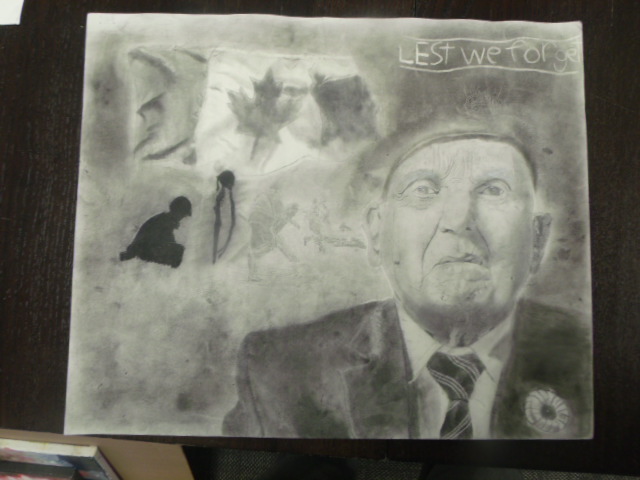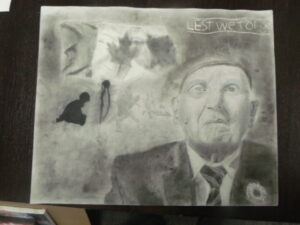 Third Place
Intermediate Black and White Poster Winner
Isa Gaffney
Branch # 060 – West Vancouver
Honourable Mention – Intermediate B&W – Sofia Langlais Villa – Branch #273 – Mackenzie
Honourable Mention – Intermediate B&W – Tessa Chisholm – Branch #170 – Castlegar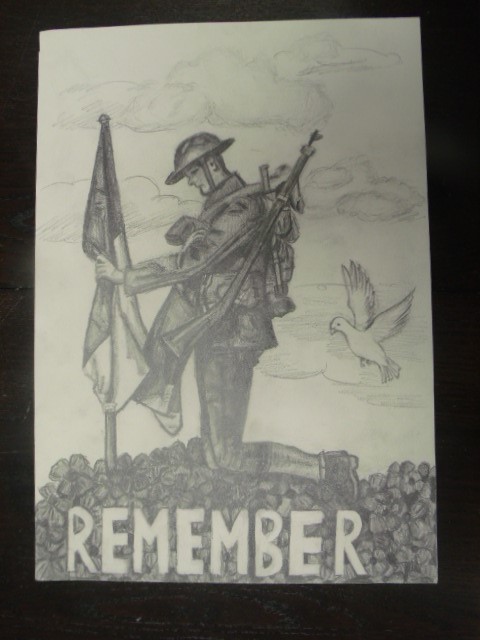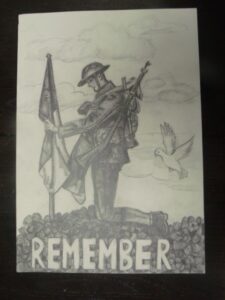 First Place
Junior Black and White Poster Winner
Suki Yang
Branch # 008 – White Rock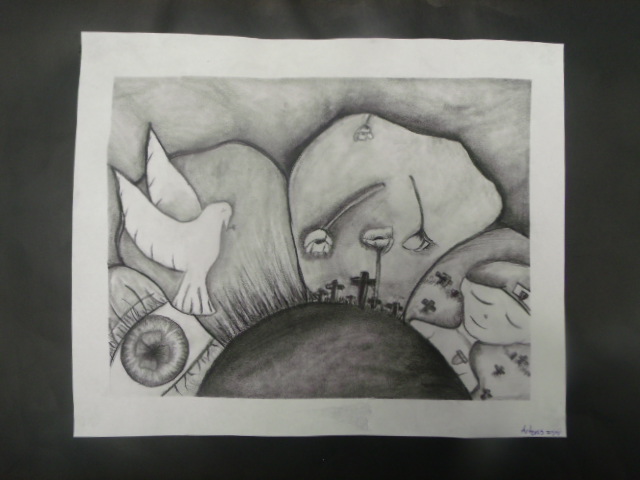 Second Place
Junior Black and White Poster Winner
Artemis Zojaji
Branch # 060 – West Vancouver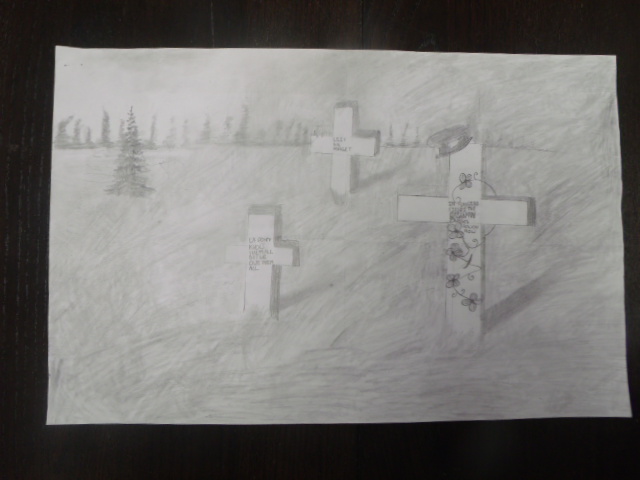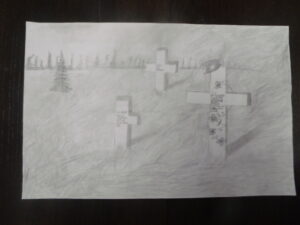 Third Place
Junior Black and White Poster Winner
Davynn Hicks-Lunay
Branch # 063 – Bulkley Valley
Honourable Mention – Junior B&W – Alessa Laut – Branch #263 – Coquitlam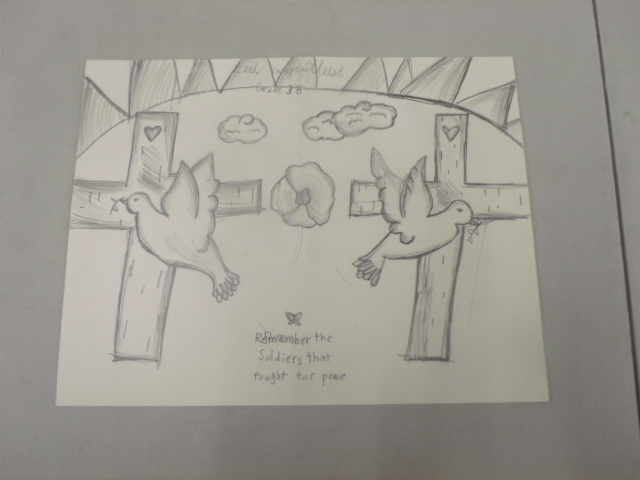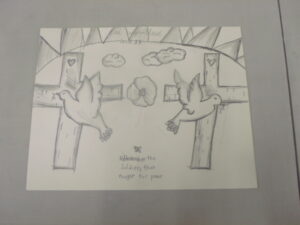 First Place
Primary Black and White Poster Winner
Leah Van Grootheest
Branch # 265 – Aldergrove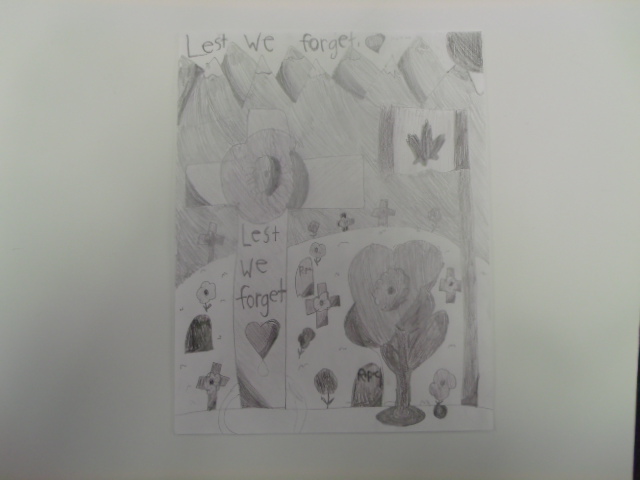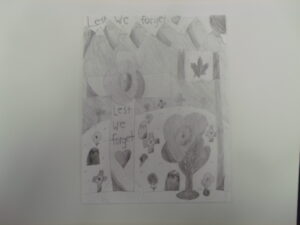 Second Place
Primary Black and White Poster Winner
Kyleigh Duerksen
Branch # 266 – Valemount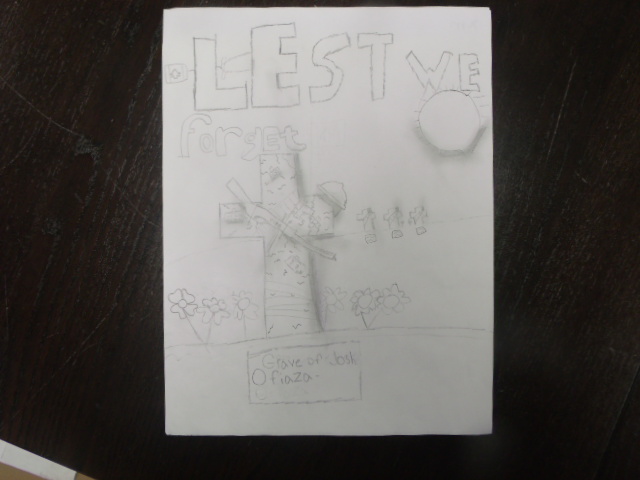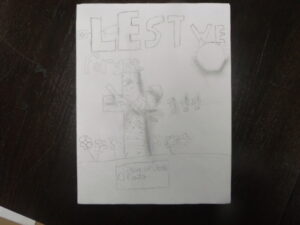 Third Place
Primary Black and White Poster Winner
Xyrene Medrano
Branch # 091 – Prince Edward
Honourable Mention – Primary B&W – Adalynn Johnson – Branch #029 – Creston Valley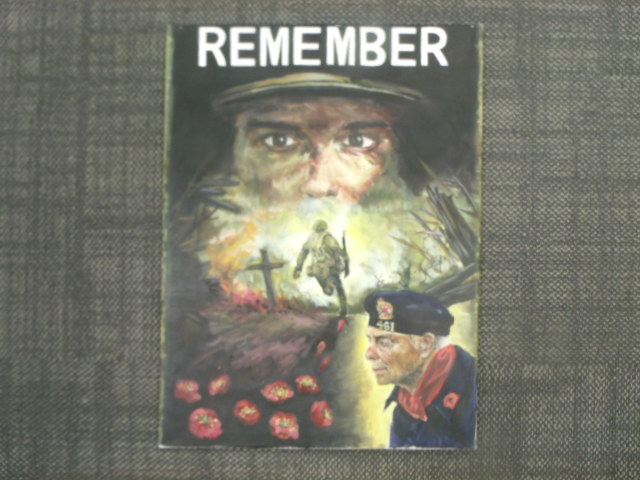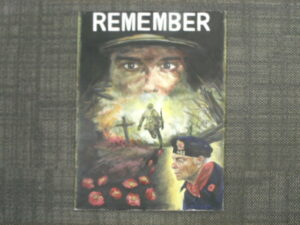 First Place
Senior Colour Poster Winner
Kangli Zhou
Branch #142 – West Point Grey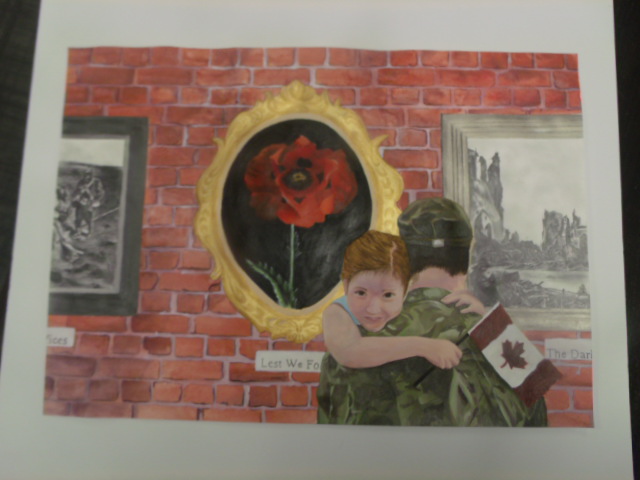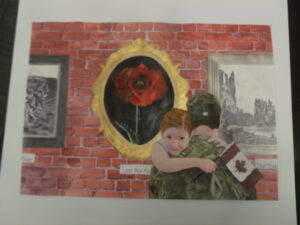 Second Place
Senior Colour Poster Winner
Yuen Ting Tammy Chan
Branch #118 – North Vancouver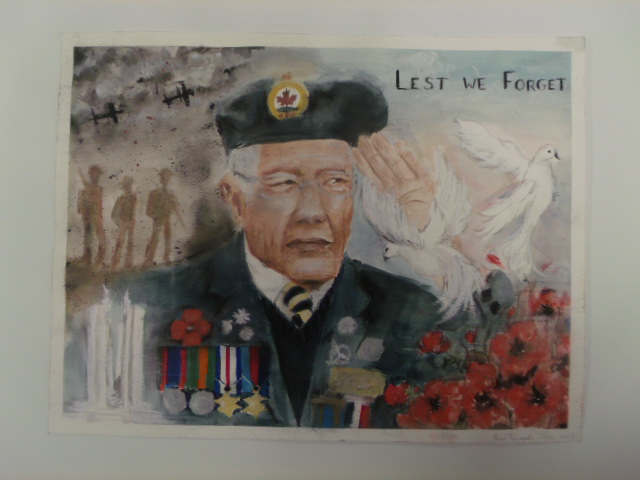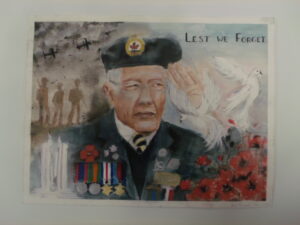 Third Place
Senior Colour Poster Winner
Archi Prajapati
Branch #257 – Seaview Centennial
Honourable Mention – Senior Colour – Wendy Yang – Branch #008 – White Rock
Honourable Mention – Senior Colour – Brooklyn Stobbe  – Branch #191 – Chemainus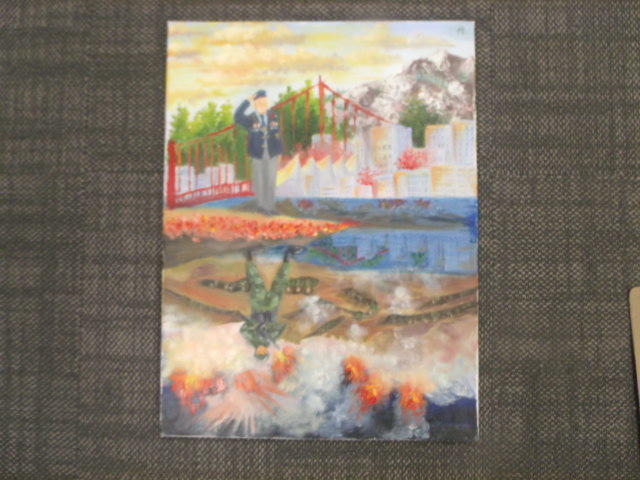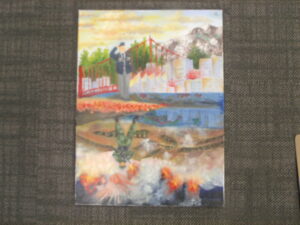 First Place
Intermediate Colour Poster Winner
Jiakang Xu
Branch #088 – Maple Ridge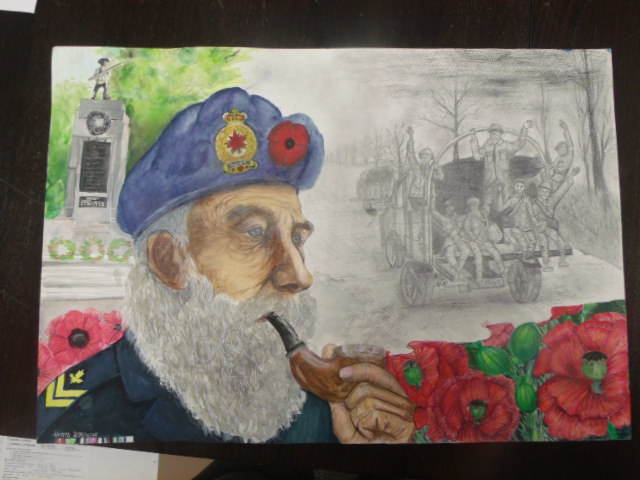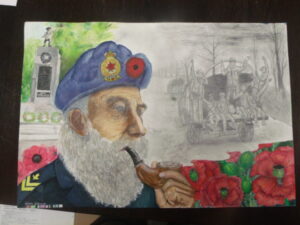 Second Place
Intermediate Colour Poster Winner
Thomas Qiu
Branch #142 – West Point Grey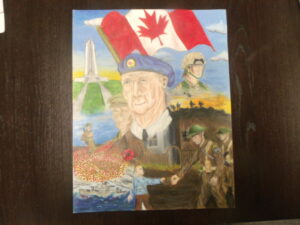 Third Place
Intermediate Colour Poster Winner
Andreas Inkster
Branch #114 – Lynn Valley
Honourable Mention – Intermediate Colour – Iyla Do Skalinki- Branch #008 – White Rock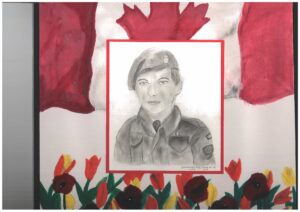 First Place
Junior Colour Poster Winner
Callie Senyk
Branch #288 – Westbank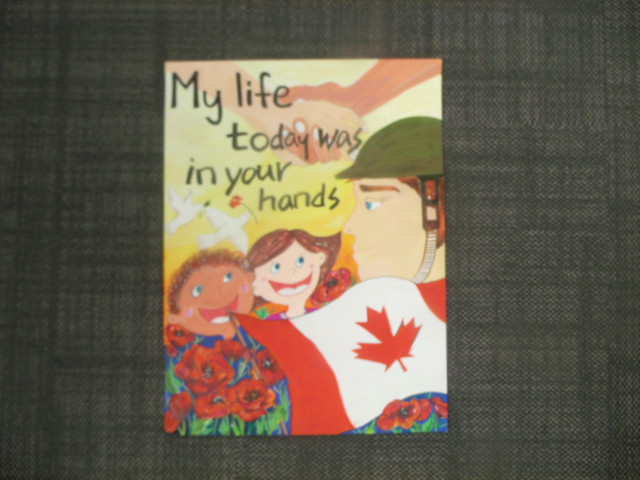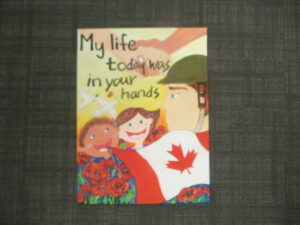 Second Place
Junior Colour Poster Winner
Si Woo Lee
Branch #142 – West Point Grey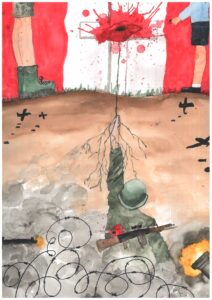 Third Place
Junior Colour Poster Winner
Boning (Tim) Zhao
Branch #008 – White Rock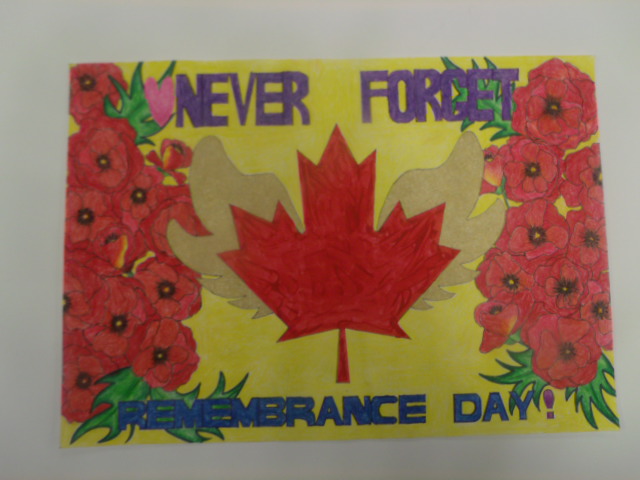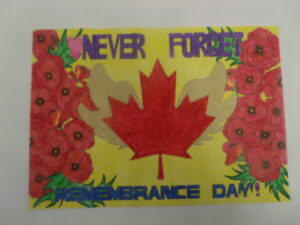 First Place
Primary Colour Poster Winner
Emaryllia Gafur
Branch #060 – West Vancouver
Second Place
Primary Colour Poster Winner
Ava Durrant
Branch #140 – Sechelt
Third Place
Primary Colour Poster Winner
Owen Brown
Branch #227 – Okanagan Falls
Poetry Winners
First Place
Senior Poetry Winner
Sinead McInnes
Branch #265 – Aldergrove
His little girl
I hardly remember my father
He is but a single novel in the vast library of my memories
It has been ten long agonizing years
Since I smelled his lingering cologne dancing upon our furniture
Since he wrapped his comforting arms around me and made all the pain vanish
Since I tasted his home cooking, flavoured with garlic and endless love
I no longer can recall the sound of his voice
Or what it felt like to be told I'm his sweet little girl
Some days I can't help but resent him for leaving,
For choosing his country over his own daughter,
But then I remind myself
He knew that love could not exist without freedom
just as freedom doesn't exist without sacrifice
He gave up his life not only for his country
Not only for his family
But for every family and every sweet little girl that would come after him
And so he lives on in the smile of every cheerful child,
Now and forevermore.
Second Place
Senior Poetry Winner
Isabella Widjojo
Branch #263 – Coquitlam
The Weight That I Carry
They celebrated my bravery
When what I wanted most was to tear down these walls
Then set fire to the ashes
Till all that was left was the empty nothingness
That's reflected deep inside
For these memories taunt me
In the form ofjagged hands
And blank canvases
That paint my mind
Flashes of scarlet red
Flashback: there he is
Nineteen and bare-faced
Frail legs, pale skin, and a war weapon in hand
Enemy.
Bang.
Flashback: there they are
Broad-chested and golden
Guns firing, hands quivering, and eyes sodden with grief
Enemy.
Bang.
Flashback: bang, bang, bang.
Gunshots ringing loud, then a symphony of screams
That accompany these red hands
As they celebrate my bravery (sins)
Call me a hero (monster)
Forget that I, too, have killed (saved)
And that words don't define people
So remember that I am more than a hero, villain, or soldier
I am you: a father, son, and husband
Who has sacrificed everything for this country
And "lest we forget" that the price of your safety
Is now the weight that I carry.
Third Place
Senior Poetry Winner
Rachel Miller
Branch #194 – Clinton
Rot.
That is all you can feel.
It fills your nose, stings your eyes, seeps into your skin.
Rot.
It devours you;
the ground, the bodies, your body, your mind.
Rot.
Everything around you is rotting,
there is no escape.
Rot.
Even if you're alive you rot away,
soon a shell shocked body that cannot escape the rot.
Rot.
The only way to kill the rot is to cut it out,
but it grabs you by the neck and holds tight.
Rot.
Humans are rot too,
greedy, unforgiving, mindless disease,
Rot.
We all thought by coming to fight we were going to help kill the rot of mankind,
but as I look over the beach; it's there.
Rot.
As I smell the death, watch the rot
and feel the great weight of someone else's blood on my hands
I know,
Rot is everywhere; it is in everything and everyone.
No one escapes the rot of life.
First Place
Intermediate Poetry Winner
Maya Baerg
Branch #097 – Oliver
Remember me not
By pretty  words
Twinkling and twisting
Like spun gold and silver
Remember me not
From that theatre screen
We aren't a movie cast
This isn't an act
Remember inc not
With that pinned on sympathy
"Lest we forget"
Cast it off after the event
Remember me with rawness
A wound that can't heal
Remember me with grief
Pain that forces you to your knees
Remember me with sorrow
That innocence we all once held
Lost to war's unforgiving grasp
Remember rue with joy
For my fight, my life, my youth,
However short
Remember me for who I was
Remember.
Second Place
Intermediate Poetry Winner
Hanna Grover
Branch #008 – White Rock
lest we forget
the brave soldiers who bled
the deep crimson color
the shivering thud sound of bodies
falling
on the stained battle field
the silence rumbling louder
until not a breath can be heard
lest we forget
the shadow of the white cross
rows and rows
like a sorrow painting
each engravernent on the wood
each groove and crack
telling a tale
like a scattered story
lest we forget
each poppy that sways in the wind today
was once the place where rifles had fallen
we see the mesmerizing red flower
forgetting the people
who once had seen nothing
but
pain
they said
time heals all wounds
but
wounds still leave a scar
and these scars are the reason we say
lest we forget.
lest we forget.
lest we forget.
Third Place
Intermediate Poetry Winner
Antonina Hallonquist
Branch #118 – North Vancouver
UNTIL THE POPPIES BLOOM
The stories that were never spoken and the experiences
that were once shared are now nothing more than dust.
The lives, which were once flowing with passion,
have withered to the point where almost nothing remains.
Yet, we only set aside time once a year to recognize
something that should be remembered far more often.
It's now simply a misplaced memory that we pull out of the box for one day,
figuring that's what were meant to do.
The blood shed for us has no value until the poppies bloom and the flag is down.
Likewise, as the sun sets, our respect fades once more.
Our hero's memories are once again sealed as we shove the box back under the bed.
We somehow let ourselves to forget how much was sacrificed.
How many individuals have died in order for us to be happy?
Simply so that we might live in joy and peace.
So, lest we forget, we were given far more than we could have imagined; after all,
what could be more precious than their lives?
First Place
Junior Poetry Winner
Michaela Victor
Branch #057 – Mission
I Am a Soldier – Remembering D-Dag
I am a soldier
I wonder where my ship is taking me
I hear my ship creak and groan in the wind and waves of the Channel
I see the silhouettes of other ships against the sunrise as we drop anchor
I wish I could be with my sweetheart back home
I am a soldier
I pretend to be brave, but inside I am full of fear
I feel useless for many soldiers lay dead around me
I touch the hillside Normandy as the minefields beside me explode
I worry if I will made it or not
I cry for my best friend has fallen
I am a soldier
I understand all the hurt that comes from war
I pray for all the families of the soldiers that didn't come back
I dream of the days when I was in battle
I try to forget the times I faced the enemy
I hope we will never forget those who have died and their sacrifices
I am a veteran
Second Place
Junior Poetry Winner
Pari Heung
Branch #114 – Lynn Valley
Sounds of war
They rage on
Gunshots, explosions and cries of pain
Echo across the field.
Sounds of war
They carry on
Soldiers crying, soldiers weeping
Weeping for the gone.
Sounds of war
They push on
Through hardships and suffering
Still they sound.
Sounds of war
They fade away
As battle by battle
Each victory won, the war is over at last.
Sounds of war
Are no longer
As people weep over graves,
Remembering our heroes
Who gave up their tomorrow for our today.
Third Place
Junior Poetry Winner
Leah Beausejour
Branch #274 – Fraser Lake
Fallen Soldier
You never said I'm leaving,
You were gone before I knew.
Only God knows why.
A million times I needed you,
A million times I cried.
If love alone could have saved you,
You never would have died.
In life, I loved you dearly,
In death, I love you still.
In my heart you hold a place,
That no one could ever fill.
First Place
Senior Essay Winner
Lyra Fletcher
Branch #281 – Port McNeill
Kodak Memories
I stood shivering in the cold, bundled up tight yet frozen to the core.
"Mr. Atkins?" I called into the door, numbly knocking against the hardwood. A short moment later, the door gave way, revealing the smiling and bespectacled face of an elderly man. His thin grey hair was neatly combed away from his forehead, a thick wool sweater and tailored pants fit to his narrow frame. The years were worn deep into his skin.
Slowly hobbling away, the echo of his cane dampened in the small space. 'Hurry up, don't let all the heat out!"
'So, what did you need help with?" I asked, scanning the cozy room. A brown corduroy couch took up most of the space, and a small teak desk sat in the corner by the room's only window. But what caught my attention were the photos. Every square inch of wall space, from floor to ceiling, was covered in frames. Lined carefully on the mantel, positioned carefUlly on his desk, some just taped to the wall. I reached down and carefully picked up an older photo, the warm firelight glinting softly on the brass frame. In it, a proud young man in a stiff army jacket looked back at me.
Over at his desk, Mr. Atkins adjusted his glasses, "Well, my daughter bought me this electronic picture frame for the photographs my friend sent me on the computer, you know?" He turned the old monitor towards me, showing me the open email. Many of the photos were blurry, improperly scanned or dulled with time I didn't know, but I tried to make them the best I could. Friends, family, comrades all immortalized on the screen, windows into a different time. Mr. Atkins caught my stare, my attention glued to one image in particular. Two young men, a soldier and a man in everyday clothes, jubilant smiles plastered on their faces as they embraced. But there was something off, something in their eyes, a weariness that usually belonged to people twice their age, Upon closer inspection, the other man's pant leg hung limp. At the bottom: Henry and Lawrence Atkins, 1945
"It was 1942.1 was 18, freshly drafted."
"We attacked at Puys early in the morning, the cover ofdarkness and surprise on our side, or so we thought. I remember the splash and then the cold rushing into my boots as vie made land. The chatter ofmachine guns filled the air, the impact of bullets sinking into the sand beneath myfeet, into myfriends. Mortar shells fell like rain, each explosion stunning, invisible waves heating us hack. Although I hardly noticed much ofwhat was going on, my head was filled with cotton, and my ears full of ringing. The adrenaline narrowed my vision, and my pounding heart kept me going."
"We raised a hell of a fight, some ofus even breaching the seawall. But we were pinned to the beach; the English Channel at our backs, sheer cliffs towering ahead. We couldn't even retreat."
"Many died that day; the rest of us, captured. Two and a ha Ifyears a prisoner in German labour camps, until the warfinally ended; before I returned home. I reinenzber stepping off the boatfor the first time and smiling. Fathers, brothers, sons, and daughters were home as heroes after years away, reuniting with loved ones they thought they might never see again, and well if it wasn't the most beautiful thing I had ever seen."
Mr. Atkins sat with a sad smile on his face, the frame in his hands, Dimly, the backlit photos cast a pale glow on his features, flickering every 15 seconds or so as a new memory slid into place. Blinking, the silver tears that lined his eyes escaped, tracing the paths decades had etched deep into his skin.
I looked around at all the photos, the memories adorning the small room. Overexposed, grimy, yet perfectly preserved and treasured black and white photos. 60-year-old medals, as shiny as if they were just awarded. An old army issue jacket was neatly pressed and hung on the back of the door.
Outside, the sounds of children laughing and playing drifted through the window. A bright red ball whizzed and bounced off the pavement, a group of kids chased after it with hockey sticks seemingly indifferent to the cold and oblivious to the sacrifices this man and thousands of others throughout many wars and conflicts, had made.
It struck me then, everything those brave people had lost, only for us to forget. Their friends, their families, their youth, their health, often even their happiness, reminders draging them back through their worst expenences day after day. But their sacrifices are not irrelevant until they are forgotten, which is why I will always remember.
"Thank you."
Second Place
Senior Essay Winner
Dylan Fox
Branch #273 – Mackenzie
Remember Them
How much of yourself would you sacrifice for your family? How much would you sacrifice for your home and community? Have you ever had to ask these questions, facing the devastation known as war? We live in a time of relative peace, and a time of freedom where we govern ourselves. However it wasn't
always this way, there has been times where people like you and I, had to sacrifice themselves. Their innocence, their sanity, and even their lives. Their
blood, sweat and tears given up to ensure the future of Canada.
Their grandfathers before them built the communities they lived in, it was their turn to carry the torch and further build their worlds to prosperity, but war meant
they had to protect their homes, their families and the future of those communities their grandfathers built. The young left home never to grow old, so
that maybe their sons after them could.
These people were like you and me, they had their dreams, they felt the warm sun and the bitter cold. They wept and laughed. But they lived in a different time
where they faced war. They willingly answered the call of duty and fought for the future of everything they held dear. They gave their lives for us to take the torch
and accomplish what they weren't able to.
Third Place
Senior Essay Winner
Esmé Schovanek
Branch #134 – Malahat
I worry that many of us youth have been desensitized to war. We learn about it in our classes, we commemorate soldiers each year, but most of us haven't felt the direct effects of war. We can't seem to fathom the depths of it. I certainly didn't think I had. My day to day life is
privileged and fun, I live freely and openly. I have never worried about my country or it's military and I have never even seen a real gun before. So, if all of this is true, then I guess war must really not have affected me personally at all, right? But then I remember that there is a reason why my dad doesn't talk about his brother. A brother he was close with, a brother he loves, a brother he bonded with just like I have done with my own. A brother who was torn apart
by war. So, I am indeed wrong to say that war hasn't caused suffering in my life. War took away a man who I could've known; it took away a brother and made him a survivor.
I look back and think about what I know of my uncle. His name is Matthew Schovanek and he has red hair. He suffered near-fatal head injuries when he served as a peacekeeper in Bosnia. These injuries damaged his frontal lobes and have left him severely disabled. That's
where it ends. My father doesn't speak much about what happened and he would never expect that this has had it's effects on me. How could I mourn the loss of someone who I never really knew? Well, it's not the loss 1 am mourning, instead it is the fact that I never even got the chance to know him which continuously drags me down every November when we pay our respects to noble people like Matt. When the accident took place in Bosnia, Matt was only 24 years old. My brother Ethan has just turned 24 himself and I am still getting to know him. He is still becoming a fully formed version of himself, ever changing and developing. I couldn't imagine the heartache of seeing my brother in a state like Matt's, but that is exactly what my father had to
endure.
I have met Matt once, a few years ago, on his fiftieth birthday. I was nervous leading up to it and didn't know what to expect. My uncle cannot walk on his own and he is legally blind. Due to the damage in his frontal lobes communication can be difficult. I was really anxious as my dad led me over to be introduced to him. We spoke briefly but I had been prepared for the connection to be difficult between us. That was until Matt took my hand and began to trace his
fingers on my palm. The moment brought tears to my eyes which I desperately wanted to hide from my father. After our moment had passed I was filled with a surge of anger. I was mad at the world for what had happened to my uncle. I was furiously battling with this concept that war was
the reason for so much loss. It was all becoming real at that moment. I was no longer desensitized to the effects of war, instead I was feeling them in their real, raw form.
So, in conclusion, this essay is dedicated to Man, It is for the man he is, the man he was and the man he could've been. I have cursed our world, questioning it's cruel outcomes for kind people and I have muddled in my own frustration for hours on end. It all seems so unfair. It is unfair to me, a young girl who never got to truly know her uncle. It is unfair to my fathcr, who lost a large part of his brother that day and who had to come to terms with the fact that he won't
ever get that back. And, of course, it is unfair to Matthew. A man who, at the ripe age of 24, had an accident which settled his fate to be a man defined by war for the remainder of his life. I know to be grateful that we did not lose Matt completely when he was over in Bosnia as so many other
families have, but the comparison of losses at the hands of war offer me no comfort. So, this November, 1 will honour Matt and all those like him who have sacrificed pieces of themselves for war, and alongside that I will pray that soon we will find ourselves caught in a world that does not require such sacrifices for a promise of peace.
First Place
Intermediate Essay Winner
Finn Campbell
Branch #026 – Kelowna
Jack campbell
My name is Jack Campbell. I was born in 1889 in Manitoba. My mother, Harriet, was Ojibway and the daughter of Chief Keeseekoowenin. The reserve I was born on was named after my grandfather. I soon moved to Gilbert Plains and went to the University of Manitoba to become a pharmacist. I loved sports and played on the Tammany Tigers (soon to become the Winnipeg Blue Bombers). Everything was going fine until 1914 when war broke out in Europe. In 1915, I signed up for the army. My father, Glen Campbell, had encouraged me to sign up so we could both serve our country. I loved my dad and was proud when he succeeded in creating an indigenous battalion, the 107th Timber Wolves.
We started basic training, and we were sent to England. I began hearing rumors of the horrors on the French front line that I was about to be a part of; the more I heard, the more I became nervous. Still, we arrived in England and began training, unfortunately, delayed by a three-month measles outbreak. Finally, we went to Vimy, France, and began building the tunnels underneath the battlefield. As we waited for action, we would carve our regimental logos into the chalk walls. Since we were an engineering battalion, we built light railways, dug trenches, and layed communication lines; anything that could help us win this battle. This was a fight where we could prove to the world that Canada could fight for our
Commonwealth's freedom.
The allies suffered many casualties trying to take Vimy Ridge, and we were their last hope. We knew we had to try something new, so we used underground tunnels to achieve victory. Every night we would go outside and dig trenches, build railroads and fix communications; we had some of the most dangerous jobs. Eventually, the battle began. I now fully understood how terrifying war was; it was so unexplainably horrific, like the constant artillery barrages. Every moment would haunt me for the rest of my life. We saw every awful thing you could imagine, but we emerged victorious in our fight. The victory was won, but the war
was far from over. In 1917, we marched North to Passchendaele, and my life would never be the same. My father had died from sepsis, a common cause of death on the front lines, The news tore me apart; I wanted out of this war. My father had been so kind toward First Nations people like myself. I will never forget him. After our final battle, the 107th Timber Wolf Warriors were done, but history should not ever forget my father's work. Lest we forget.
When he came home, nothing was the same for Jack, He suffered from shell shock for a long time, which caused him to be malnourished and sleep-deprived. He started carpentry and did that until he passed away in 1977. I will never forget what my great-great-grandfather did for our country.
Second Place
Intermediate Essay Winner
Sydney Jackson
Branch #043 – Prince George
Remembrance Day
What does the two minutes of silence mean to you? While many people find the silence uncomfortable, two minutes of silence is not a time to fidget, whisper, or check your social media accounts. It is that time set aside every November 11th to think about and silently thank and remember those war heroes, our ancestors, who left their homes, friends, and families to fight for the freedoms that we all know so well here in Canada. Freedoms like the ability to practice whatever religion we choose. Freedoms like the ability to vote and choose the leader of our city, province and country.
While Remembrance Day is usually a sad day for me thinking about the men and women who sacrificed their lives fighting in wars for their freedom and the freedom of generations to come, recently, I discovered photographs and journal entries from my ancestors who fought in the World Wars. The sadness I felt around Remembrance Day grew but more than increased sadness, it became a feeling of enormous pride.
The photos of my great-great-grandfather bravely wearing his uniform fills my heart with love and loss. The journal entry filled with excitement as he travelled by train across Canada to basic training before being shipped overseas to the war was confusing to read because I could not imagine feeling excitement about learning how to fight in a war like he did. He fought for us, for our freedom. I might not have had a chance to meet him, but I love hearing stories about him. He did not have to leave his family, and in fact, he was not even of age when he enlisted, but he left his family and went because he loved Canada and felt like
it was his duty and responsibility to protect it.
I feel proud knowing that people in my family fought for my freedom. Some of my ancestors did not only fight for freedom, but they paid the ultimate sacrifice and lost their life. It is not only a sacrifice of those who died, but also a sacrifice of the family left behind. I imagine that my ancestors whispered thoughts of love for family and friends left behind when on the battlefield. While not all of my family war heroes died in the war, some did and I wish it did not have to end like that for them.
Every year, during the two minutes of silence on November lltt, I remember. I not only remember my ancestors but I remember yours too. While I cannot thank them face-to face, in my heart, the two minutes of silence is a chance for a whispered "Thank you for fighting for my freedoms." 'Thank you for your sacrifice." 'Thank you for loving your family and your country." Because of you, I can go to school, vote, pray, sing, laugh, and feel safe. That debt can never be repaid so my two minutes of silence, every year, is to remember you.
Third Place
Intermediate Essay Winner
Sunghan (Billy) Park
Branch #118 – North Vancouver
The Hidden Meaning
I remember my first Remembrance Day parade.
I was twelve years old. I had joined my local Boy Scouts group, and on November 11th, we marched all the way to a nearby park where a ceremony was being held. It was a clear, sunny day with wisps of clouds dancing in the sky, and there was a gentle breeze. We stood in front of a majestic-looking stone pillar, and impressive anny officials wearing navy unifonns were placing beautiful wreaths in front of it. Crowds of people were gathered to watch this solemn ceremony.
It was a beautiflul sight, but unfortunately, I didn't appreciate it.
I could barely see anything because of the tall kid standing in front of me. My weary legs ached, and 1 had to go to the bathroom. I only knew the first three or four lines of "O Canada" at that time, so Ijust hummed along, eyeing others to see if they noticed. The uniform I wore was too stuffy, and the neckerchief around my collar was too tight. I shifted uncomfortably during the moments of silence, daydreaming about my lunch and worrying about homework. Afterwards, in the parade, I laboriously carried the flagpole, too exhausted to talk and wondering when this tedious event would end.
Now fast forward a year. In grade eight, my English teacher first introduced to me the Royal Canadian Legion Youth Remembrance Contest and encouraged inc to join. Rather reluctantly, as my previous impression of Remembrance Day wasn't the best, I planned and wrote a poem. In my research, though, I learned a lot about Canada's involvement in World War I. I read tear-jerking stories, watched documentaries of battles, and listened to accounts from
Canadian War veterans. That's when I had an epiphany.
Before, I had naïvely thought that Canada was just famous for hockey, free healtheare, Tim Hortons, and heavers. Now, I realize the hidden meaning of Reniembrarice Day. It isn't only about flags or poppies or wars and battles; instead, it's about the patriotism arid courage of brave men and women who served Canada. as well as the resilience and tenacity of our nation. Remembrance Day is for the true heroes of the Great War: our very own citizens and soldiers who wanted all of us to have a bright and better future. Freedom is something we all take for granted. but the struggles and efforts of our ancestors who brought that to us are usually overlooked. That's why it is crucial for all of us to remember their heroic acts and make sure they didn't go through all the trouble for nothing.
I look back to that Remembrance Day procession two yeats ago, and realize how wrong I was about everything. Now, as a proud Canadian resident. I am greatly honoured to wear the poppy on my uniform and salute 10 those who served, and those who passed on.
First Place
Junior Essay Winner
Letitia Wigglesworth
Branch #062 – Salmon Arm
The Picture
I look at the old photo in a dull wooden frame on the wall, showing a hundred uniformed soldiers riding on horseback. They are carrying lances and wearing dress uniforms with medals. This picture does not match Grandma's other photos in their shiny frames with happy smiles.
This old black and white photo looks out of place.
"Grandpa, why does this photo hang with the family photos?" I ask.
Grandpa replies, "This is a photo of my grandpa, Sergeant John Bland with his regiment. He
served in the British Army."
"Grandpa, did he really ride into war on horseback with a sword?"
"Yes, he was part of the Cavalry, he rode on horseback, others would march into battle. He carried a sword, lance, pistol, and rifle."
It's hard for me to imagine going into battle riding on horseback; being so close to the enemy that you can touch them with your sword. I look outside at our car and think about how much protection it gives compared to a horse. The car protects you from weather, heat, rain, and snow. On horseback these men would travel in all elements.
"Grandpa, where did you find this picture? Did it come from the internet?" I ask.
"No" Grandpa says, "This photo came from my grandpa. The photo was taken during a parade in India in 1906. When he was called back to Britain for war, they brought the photo with them. Then after World War I he moved his family, including my dad, to Canada. The photo was passed on to my dad and then on to me. Someday this photo will be yours."
Grandpa thinks for a moment, then says with great pride, "My grandpa fought in World War I and my dad fought in World War II, so that I would not have to go to war and my children and grandchildren would not have to go to war. We keep this photo on the wall, so that we will not
forget the sacrifice these men made; so we can live in peace."
I think of Grandpa's words and I too am filled with pride. Someday I will keep this photo on my wall, so my family will not forget the sacrifice they made for us.
Second Place
Junior Essay Winner
Rayelle Leffers
Branch #265 – Aldergrove
BEYOND THE HIL.L.
When my dad went to war, it was like my world stopped. I felt sadness and anger in my heart. This world is broken, will it ever be whole?
I was eight when my dad left for war. My mother told me that he would be back soon. I was too young to know that was not true. Before he left, he said to me these words that gave me strength: 'Look beyond the hill."
When I was nine I asked my mother when dad would be back. She just stood there and said: 'Look heyond the hill."
'When I turned ten, I was old enough to realize he wasn't coming back. And these words that I remembered bnefly, hrought me strength: "Look beyond the hill."
In the year I turned eleven my mother said to me, "Your father is gone. Now follow me: Beyond the hill."
The words that my dad had told me before he left brought me strength, but I never knew why. At the age twelve I realized why. They gave me strength to look beyond the broken world. To remember that God is looking out for us, and he has a plan for us all.
The rest of my life was different from there. I wasn't scared or sad. I knew I would see my father again one day.
Something made me realize that the world will never be whole. There will always be fighting somewhere even when we don't know it. It is our choice to make a difference, and men and women around the world made that choice. They chose to sacrifice their lives in the place of ours. I miss my dad every day, but I know that he didn't do this for himself but for others, for me. Every yeat' I go to his grave and I thank him for everything he did. This is now part of my Remembrance Day. Before this day it didn't mean much to me, but now it does more than ever. I never miss a time to see him: Just beyond the hill.
Story told by a girl who lost her dad.
Third Place
Junior Essay Winner
Julien Nevtalova
Branch #263 – Coquitlam
Silent tears fall, from my cheeks as I hear once again the melancholic poetry that forces me to remember, "In flanders fields the
poppies grow, between the crosses row on row." Every Remembrance Day, my heart grieves for the many that we have lost on our journey to
peace. My family was deeply marked with the loss of my heroic and kind great grandfather. Although it is painful to look hack and remember our
tragic loss, I know that I must commemorate him to make sure his legacy and spirit tives on forever.
During World War II, terror ruled and everyone's future was bleak, my grandfather's included. He was always a peaceful man, who never got
into arguments, therefore he was doleful by the difficult decision that lay in front of him. His conscience told him to make a difference and join
the army, however he had a family and the risk of losing them forever made him heartbroken. His wife, my great grandmother, urged him to
stay, she said it was dangerous, nevertheless he went to war. He fought valiantly,and fought to the end but he died at the hands of his enemies.
His last words were, "TeU. my family I love them and I am sorry I let them down by never coming back home." He died as a hero and was
loved by many.
After the war ended, elation was spread across the world, but many never came home. I remember dearly my great grandmother sobbing as
she told me the stories of my great grandfather. "I wish you could have known him. He would have loved you so much, your spirits were very
similar, in fact you remind me of him." I grieve for all families who have lost precious individuals eternally. To all of those who were left widowed,
never had a father or mother and had to go on with their lives without ever getting to say goodbye."
Although I have never met my great grandfather, he is the biggest hero of my life, and that is why I wear a poppy on Remembrance day, to honour him and all the other brave souls.