Become a Member

Did you know? Everyone is welcome to join, you do
not need to be a Veteran or be related to a Veteran
BC/Yukon Command Member Benefits
As a non-profit, membership supported, volunteer organization, the Legion enjoys an actively engaged strong membership. As a service to our members, we are proud to offer our BC Yukon Member benefits program.
The following excellent businesses offer products and services to Legion members in good standing – often with discounts or extra benefits.
If you have any questions or concerns about this program, or are a potential partner, please email us at info@legionbcyukon.ca

Offering you access to special privileges and discounts.
As a member of the Royal Canadian Legion, making your funeral and cemetery plans is now a little easier and economical when you choose Arbor Memorial, Canada's leading family of arrangements providers. We offer Royal Canadian Legion members' special privileges and discounts:
10% discount for Members (and their immediate family) on funeral and cemetery plans when made in advance*
5% discount for Members on funeral and cemetery plans made at the time of need
Free Family Registry Estate Planner™
At Arbor Memorial, we are a trusted member of the Veteran community. Many Arbor Memorial locations have unique options just for veterans and their families. For example, you may want to pay tribute to your years of service through pictures or engraved epitaphs in the memorialization marking your final resting place. Or you may choose to personalize your casket or urn with a symbol, to represent your military experience.
Burial? Cremation? Making these final decisions is one of the heart wrenching choices your loved ones must make. By pre-planning, you can learn about the various ecological, social, and financial benefits of each method and make an informed choice that reflects your values. And your family can be spared these decisions.
For more information on planning funeral and cemetery arrangements, plus a 10% discount offer, call 1-877-301-8066 or visit our website today.
*Excluding crypts, offered at 5% discount when purchased in advance.
Arbor Memorial Inc.

Take advantage of your membership benefits
Extra savings for Royal Canadian Legion members at belairdirect!
British Columbia Royal Canadian Legion members and their families can benefit from an exclusive discount on their home, condo and tenant's insurance, on top of any other discounts, savings and benefits customers are already eligible for at belairdirect.
Members also receive enhanced coverage at no additional cost including:
My Name® Identity Theft Assistance Plus
Additional coverage for military medals and decorations of honour
Increased limit for bicycles that are lost or stolen
Increased limits for coin or banknote collections, stamp collections, collectible cards and comic books
Help support veterans in BC
In addition to saving money on your insurance, when you purchase a residential insurance policy with belairdirect, you will also be supporting The Royal Canadian Legion in BC. For each new policy purchased or renewed by a Royal Canadian Legion member, belairdirect will give back part of the premium collected to the BC/Yukon Command of The Royal Canadian Legion, which in turn supports services and programs for veterans and their families.
Who is eligible for this offer?
The following people are eligible to participate provided they reside in British Columbia: members, volunteers and employees of the BC/Yukon Command of The Royal Canadian Legion and its affiliated branches, as well as their families.
How do I take advantage of this offer?
To get started, call 1-833-294-2911 and mention you are a Royal Canadian Legion member to get your exclusive premium. It's that simple! It's worth seeing how much you could save with belairdirect!
Additional coverage to consider
Home Claim Forgiveness
Protect yourself against a premium increase resulting from your first claim in a period of 5 years. Your premium is protected as long as you are a client with belairdirect.
Certain conditions, limitations, exclusions and eligibility requirements apply to all offers. Offers may change without notice. Not everyone will qualify for a phone or online quote. belairdirect only offers home insurance in British Columbia. Visit belairdirect.com for more details. ®belairdirect. and ®Little Knight Design are registered trademarks of Belair Insurance Company Inc. ©2020 belairdirect Agency Inc. All rights reserved.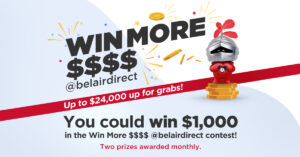 Members win more $$$$s @ belairdirect!
There are $24,000.00 CAD in cash prizes up for grabs and the contest is live now and will run until February 28th, 2022. Belairdirect will draw two prizes of $1,000.00 CAD every month from entries received in all regions (BC, AB, ON, QC).
Members can enter two ways: complete the online entry form at belairdirect.com/winmore or obtain a group car and/or home insurance quote by phone or online.
Bonus entries: Members who complete a group quote during the contest period will receive an additional contest entry. Members will also receive a bonus entry if they enter online before March 1st, 2021.
Members can enter once every month to get more chances to win. No purchase necessary. See contest rules at belairdirect.com/winmore

Welcome Royal Canadian Legion members, to your Hearing Care Benefits Program!
The Royal Canadian Legion has teamed up with the professionals at HearingLife to provide the very best hearing care services to all its Members. HearingLife and its Network Partners have over 300 clinics across the Nation and form the largest network of Hearing Health care providers in Canada.
Why Register?
Because Hearing Health matters! Let us illustrate
The HearingLife Advantage program provides Legion members and their family with exclusive discounts and offers to improve their hearing health. Visit the HearingLife Advantage website to sign up for your Club Pass card which has details of your Member special benefits as a result of the Legion's partnership with HearingLife.
To request your Club Pass card, visit hearinglifeadvantage.ca/legion/

Call toll-free: 888-430-8044
Offers available in Canada (excluding Quebec). HearingLife has partnered with Network Partners to expand clinic coverage across Canada. Legion members in Quebec can contact our partner, at 1-888-415-6101 to discuss benefits.

Costco is offering a special Costco membership offer for the members of the Royal Canadian Legion who sign-up for the first time.
Simply print out the attachment below and bring this offer in to any Canadian Costco warehouse along with your membership fee and receive $10 Costco Cash Card when you sign up for a Costco Gold Star or Executive Membership. You can also sign up online at www.costco.ca using the promotion code "EXECNMP" for Executive Membership or "GSWEBNMP" for Gold Star Membership at the checkout.
Here are some of the services available with your membership:
Pharmacy:
24/7, automated interactive voice response pharmacy line makes refills quick and easy
Home delivery service with free shipping on prescriptions delivered to your door
Optical Centre:
Eye exams by an independent doctor are available onsite at most Costco locations.
Individual fittings by licensed contact lens practitioners
Hearing Aid Centre:
Complimentary hearing assessment, follow-ups and cleanings are included with your Costco membership
Non-commissioned audiologists and hearing instruments practitioners
Print your costco letter here: Costco Offer Letter

Safe Step is pleased to offer Legion members $2000 off the cost of a walk-in tub with full installation. For every Safe Step walk-in tub sold we will also donate $225 to the Legion. As part of Canadian Safe Step Walk-In Tub Co.'s initiative to give back, we are proud to partner with The Royal Canadian Legion's Member Benefits Package and to help our veterans through various programs.
Canadian Safe Step Walk-in Tub Co., makes bathing easier and safer than ever before. For many people with mobility issues, routine tasks such as bathing can become challenging. Slippery surfaces, high step-ins, and lack of support bars can make taking a bath risky. Broken bones from falls can forever change a person's ability to live independently.
At Canadian Safe Step Walk-In Tub Co., we understand that our clients need a walk-in tub that will help them remain safe, comfortable and independent. The addition of a walk-in tub can also extend the ability to live independently by an average of five years. Our tubs are loaded with safety features including low step-ins, anti-slip surfaces, safety grab bars and wider doors.
Canadian Safe Step Walk-In Tub Co., is a 100% Canadian-owned business supplying the highest quality North American made walk-in tubs and showers. We have the most certifications and the best warranty in the industry. In our own small way, we also proudly serve our fellow Canadians.
http://www.safesteptubs.ca/ 1-888-864-8701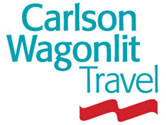 Your world of possibilities is waiting – set off on a cruise with every day bringing a new destination or try something new with a small group tour offering complete cultural immersion. Enjoy CWT Vacation Club specials and exclusive offers on all-inclusive vacations and tours including room upgrades, ship board credits, two-for-one excursions and bonus RBC Rewards® points. Membership has its benefits, and as a member of The Royal Canadian Legion, you're entitled to FREE membership in our CWT Vacation Club.
Join your fellow Royal Canadian Legion members on our annual Legion Caribbean cruise, and watch for details coming soon on tours to the 75th Anniversary of D-Day in June 2019.
Search for your next dream destination on the CWT Vacation Club Legion website. Book your next vacation package, cruise, tour, flight, hotel and car rental at your convenience 24/7. To enjoy full service vacation planning at any of our 155 offices, call us today at 1-800 CARLSON (227-5766) or visit a location near you to speak with one of our knowledgeable CWT Travel Advisors who will be happy to help you.
Sign-up for your complimentary CWT Vacation Club membership today at www.cwtvacationclub.ca/legion and receive a BONUS travel certificate valued up to $100* off your next vacation package, cruise or coach tour with one of our partners.
*Some restrictions apply
®/™ Trademarks of Royal Bank of Canada. Used under license.

As a member of The Royal Canadian Legion, IRIS eye care centres offer you and the members of your household exclusive savings, including $150 off the cost of prescription glasses, $50 off the cost of sunglasses, $50 off the cost of contact lenses, and $500 off vision correction procedures at the Ophthalmology Clinic in Laval, Quebec.
For over 25 years, IRIS has been a leader in Canadian vision care. What started as a small group of Optometrists in Quebec has grown into a large branded group of eyecare professionals working in over 150 locations across Canada. From Victoria, British Columbia to Havre-Saint-Pierre on the Gulf of St. Lawrence, all IRIS professionals share the same mission, to improve the vision of Canadians.
Healthy eyes and clear vision are among our most valuable assets supporting learning, physical function and independence. At IRIS we believe our responsibility is to help our patients make informed decisions about how to protect this asset and achieve the best possible vision throughout their lifetime.
IRIS offers lenses, frames, contact lenses and eye health supplements from the world's leading manufacturers. We hope you will take advantage of this program and all the benefits IRIS offers, including our No-Matter-What-Guarantee, interest-free financing, and AIR MILES reward miles.
Learn more at IRIS.ca, or register for these exclusive benefits at iris.ca/benefits or call 1-800-663-3937 ext: 224

Royal Canadian Legion MBNA Rewards® Mastercard® credit card
The Legion truly values your membership and recognizes that every member makes a difference. Now there's an easy way to increase that support. Simply apply for and use the no annual fee Royal Canadian Legion MBNA Rewards® Mastercard® credit card. It's the only credit card that supports the Legion.
Accelerate rewards points on common purchases!
No annual fee
1 point‡ for every $1 in eligible purchases
2 points‡ for every $1 spent on eligible gas, groceries and restaurant purchases ($5,000 annual cap on each category)
Receive 2,500 bonus points†† after your first eligible purchase within the first 90 days of account opening
Receive 2,500 bonus points†† once enrolled for e-statements within the first 90 days of account opening
Redeem points‡ for travel, brand-name merchandise, gift cards from participating retailers, cash back, and charitable donations
A suite of comprehensive insurance**
Take advantage of an everyday rewards card with no annual fee. Apply now for the Royal Canadian Legion MBNA Rewards® credit card.
or call 1-877-428-6060 and QUOTE PRIORITY CODE DABL57

Medipac Travel Insurance provides Legion members with extensive benefits and comprehensive travel insurance protection for trips outside Canada as well as out-of-province travel within Canada. Legion members and their dependents receive travel insurance for an unlimited number of trips up to 17 days, to age 64, no medical information required, for a premium of $75.
Medipac also offers Legion members long term travel insurance at preferential rates.
Medipac Travel is proud to be working together with The Royal Canadian Legion
Medipac has been protecting members of Canadian groups and associations since 1982. Travel insurance is our only business!
MedipacAssist™ is our medical emergency lifeline, providing you with instant access to our medical doctors and nurses, day and night, anywhere in the world.
The Royal Canadian Legion delegated Medipac with the design of a new and exclusive member benefit providing travel insurance to Legion members across Canada. The program contains extensive benefits and comprehensive travel insurance protection for an unlimited number of trips of 17 days each, outside Canada. It also provides coverage for an additional 60 days for your out-of-province travel, within Canada.
Medipac is honoured to have been chosen by The Royal Canadian Legion as a Member Benefits Partner. Your support is very important. As your participation grows we will share our success with your branch. Please enroll today!
1-888-939-0001 / www.rclinsurance.com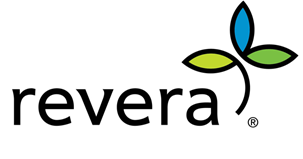 Revera is offering an exclusive benefit to Legion Members and their family/friends with a 10% off the suite rate.*
*Applies to first-time residents. Certain conditions apply.
Visit www.reveraliving.com/legion-t-c for full details.
As a leader in senior living for more than 55 years, Revera is proud to be part of The Royal Canadian Legion's Member Benefits Package. Every day, we have the honour of being part of the lives of veterans and other seniors who have chosen to call a Revera community home. Whether it is in a retirement residence or long-term care home, we help people live their lives to the fullest.
About Revera
Through our portfolio of partnerships, Revera serves more than 50,000 seniors in Canada, the US and the UK. Canadian owned and operated, our vision is to celebrate the ageless spirit of people through service and innovation. Believing that "Ageism is getting old", Revera challenges the stereotypes associated with ageism through our social initiative, Age is More. Revera is also working to improve the aging experience through our Innovators in Aging Program and intends to invest up to $20 million over the next five years supporting new products and services that will improve the lives of seniors. To learn more visit ReveraLiving.com.

As a member of The Royal Canadian Legion you can take advantage of one of our mobile plans at a discounted price: 15% OFF smartphone monthly plan fees or 10% OFF talk & text monthly plan fees.
Legion members will have the pleasure of knowing every time they activate a plan with SimplyConnect, $25 will be donated to The Royal Canadian Legion.
SimplyConnect keeps Legionnaires Connected with Mobile Technology
SimplyConnect is a friendly, affordable and easy-to-use wireless service. It is focused on providing mobile technology to help more and more Canadians with what's most important: staying connected and engaged while maintaining happy and healthy lives after retirement.
Mobile devices like internet-enabled smartphones and tablets offer all sorts of technology-enabled lifestyle advantages. They feature easy-to-use interfaces and apps that make things like getting updates from loved ones, accessing bank accounts or addressing health care needs easier than ever before. These devices are a great solution for older adults looking to stay connected, keep learning, easily access services, stay healthy and avoid isolation.
SimplyConnect plans start from $16.20/month with a wide selection of cell phones available starting from $0. It also offers easy pairings between phones and plans with reliable national network coverage, as well as other wireless services such as Wireless Home Phone and Tablet plans. SimplyConnect's Canada-Wide plans are without any surprises, and for any troubleshooting or inquiries customers may have, their Customer Service is accessible seven days a week at convenient hours via phone, email or live chat.
With a 30-day money back guarantee and access to usage online with My Account, SimplyConnect is all about building the kind of seamless and long-term customer relationships that older adults value.
For more information call one SimplyConnect's dedicated live agents at 1-844-483-2285 or visit www.simplyconnect.ca/legion.

HomeEquity Bank
The CHIP Reverse Mortgage for Canadian Homeowners Age 55 and over.
You have worked hard for your home, finance your retirement without selling the home you love.
As a Legion member you'll receive a $500 Cash Rebate* upon receiving your Reverse Mortgage from HomeEquity Bank the provider of the CHIP Reverse Mortgage. Call now to book a meeting with one of our qualified Reverse Mortgage Specialists and find out how much money you can get.
– Receive up to 55% of your home value*
– In Tax-free cash, no impact on OAS, CPP or other pensions
– Maintain ownership and control of your home
– No monthly mortgage payments required until you choose to move or sell
In business for over 30 years and as a Federally regulated bank, we take pride in the protective measures in place for both our organization and its valued patrons. Our communication, documentation and requirement to meet with an Independent Lawyer of your choosing are just few examples. We believe Canadians should enjoy their retirement without compromising where and how they live.
Call toll-free 1 (877) 875-2447 or visit www.chip.ca/legion