What We Do
Honoring the sacred sentiment of Remembrance,
while serving, promoting and acting
Congratulations to the 2020-2021 BC/Yukon Poster and Literary Contest Winners!
Video Contest Winners
1st Place – Chloe Tam – "Remember" – Grade 8 – West Point Grey
2nd Place – Natasha Edwards – "Keep Me in Your Poppy" – Grade 12 – Nanaimo
3rd Place – Max Archibald – "Honouring The Veterans" – Grade 8 – West Point Grey
Poster Winners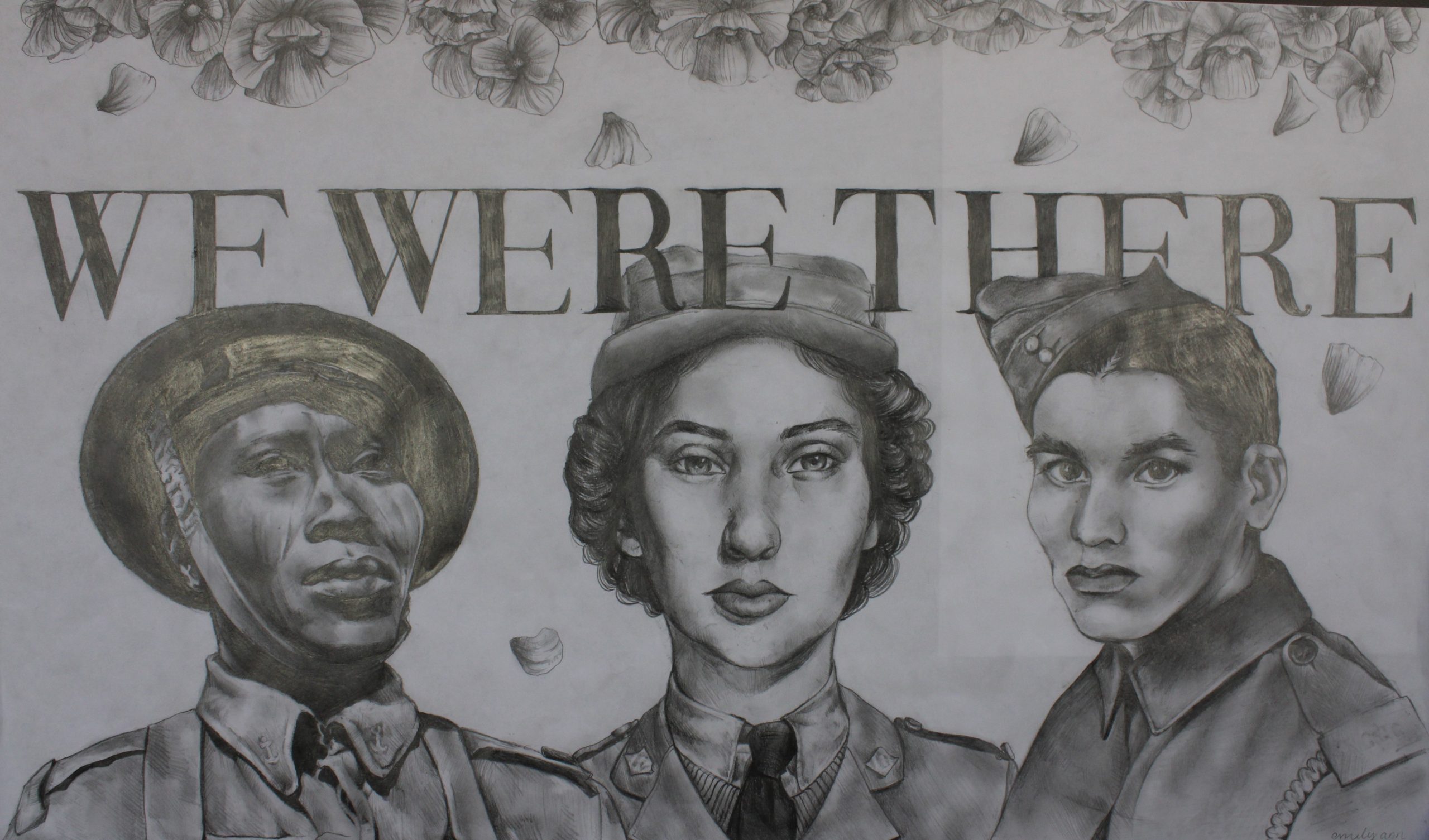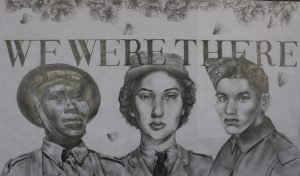 1st Place
Senior B&W
Emily-Ann Alyward
Branch #53 – Cowichan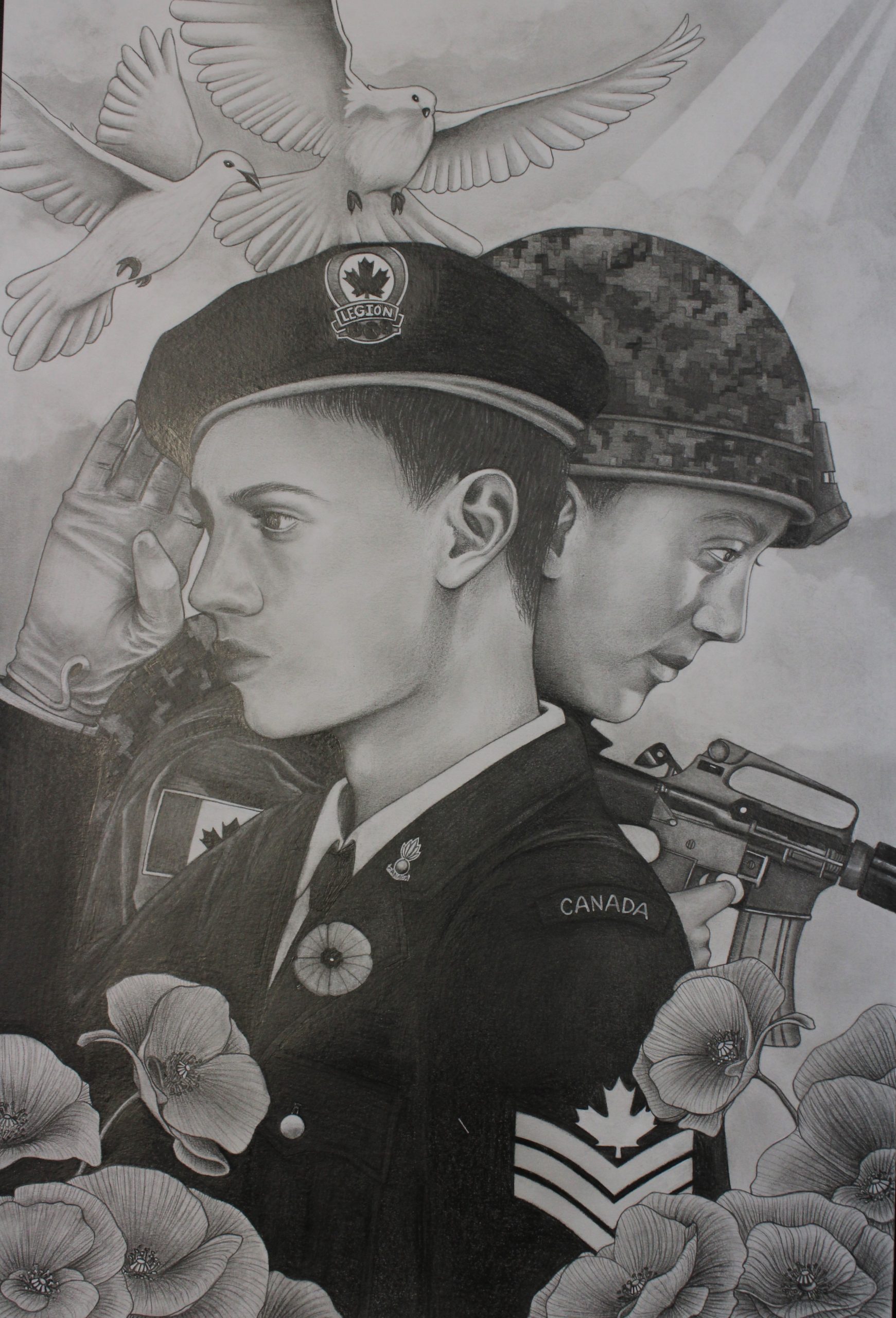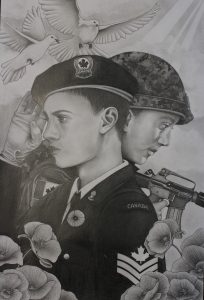 2nd Place
Senior B&W
Jiwon Lim
Branch #160 – Comox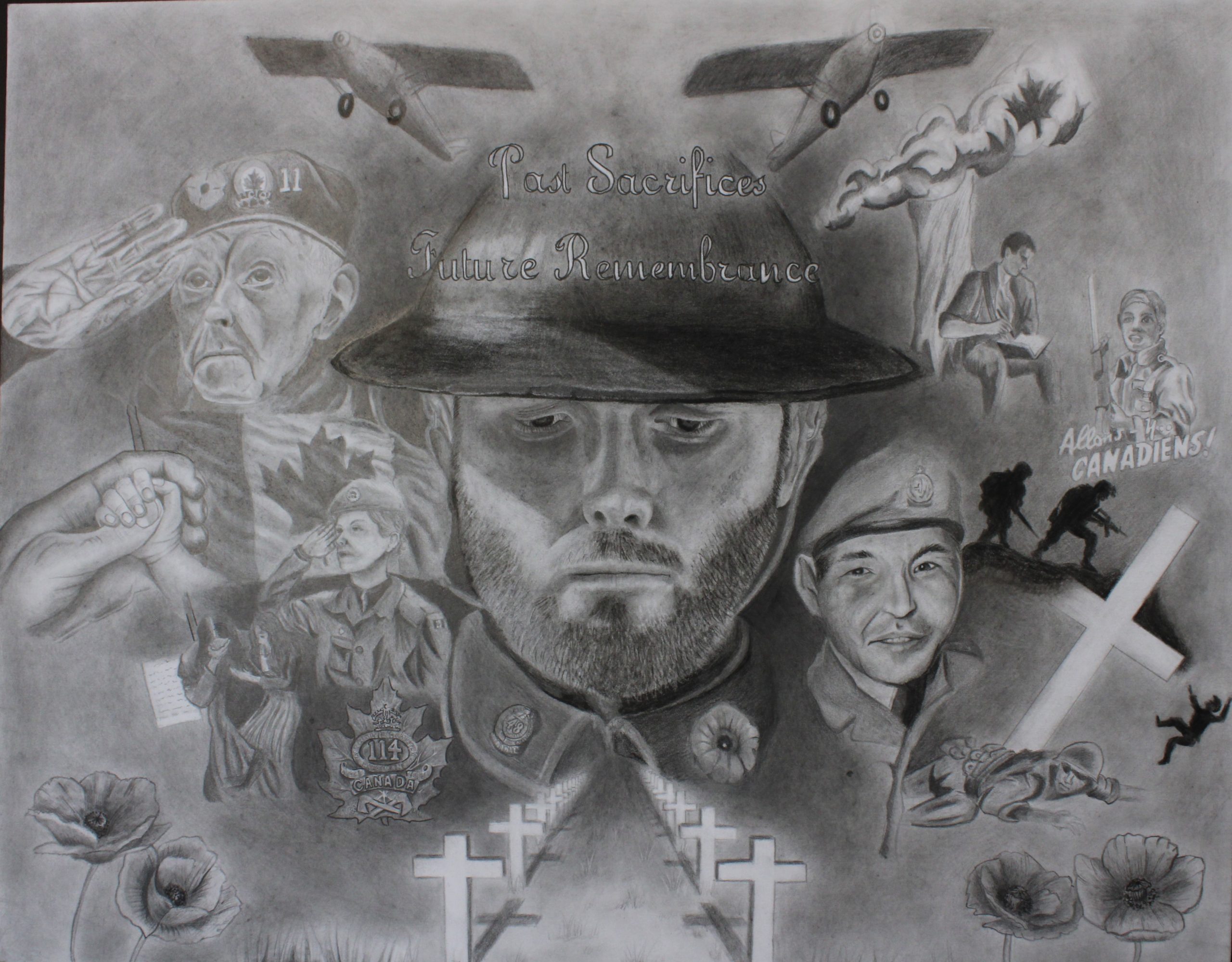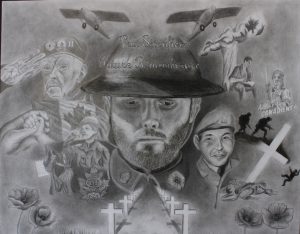 3rd Place
Senior B&W
Yuri Chen
Branch #265 – Aldergrove
Honourable Mention – Senior B&W – Nikita Salas – Branch #229 – Surrey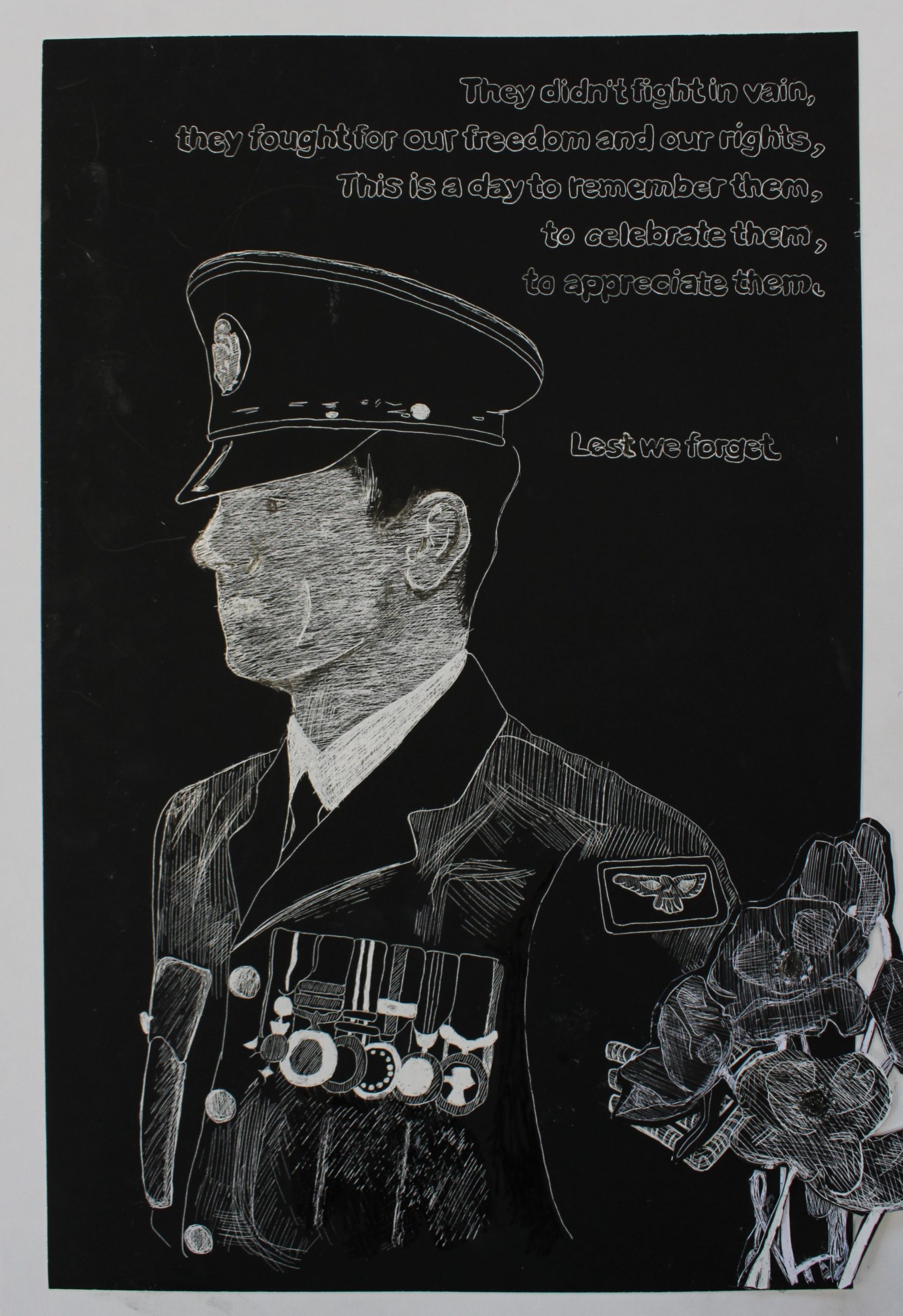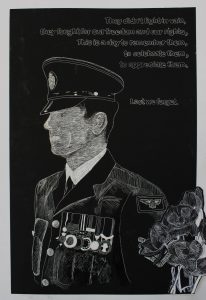 1st Place
Intermediate B&W
Teigan Bixby
Branch 71 – Windermere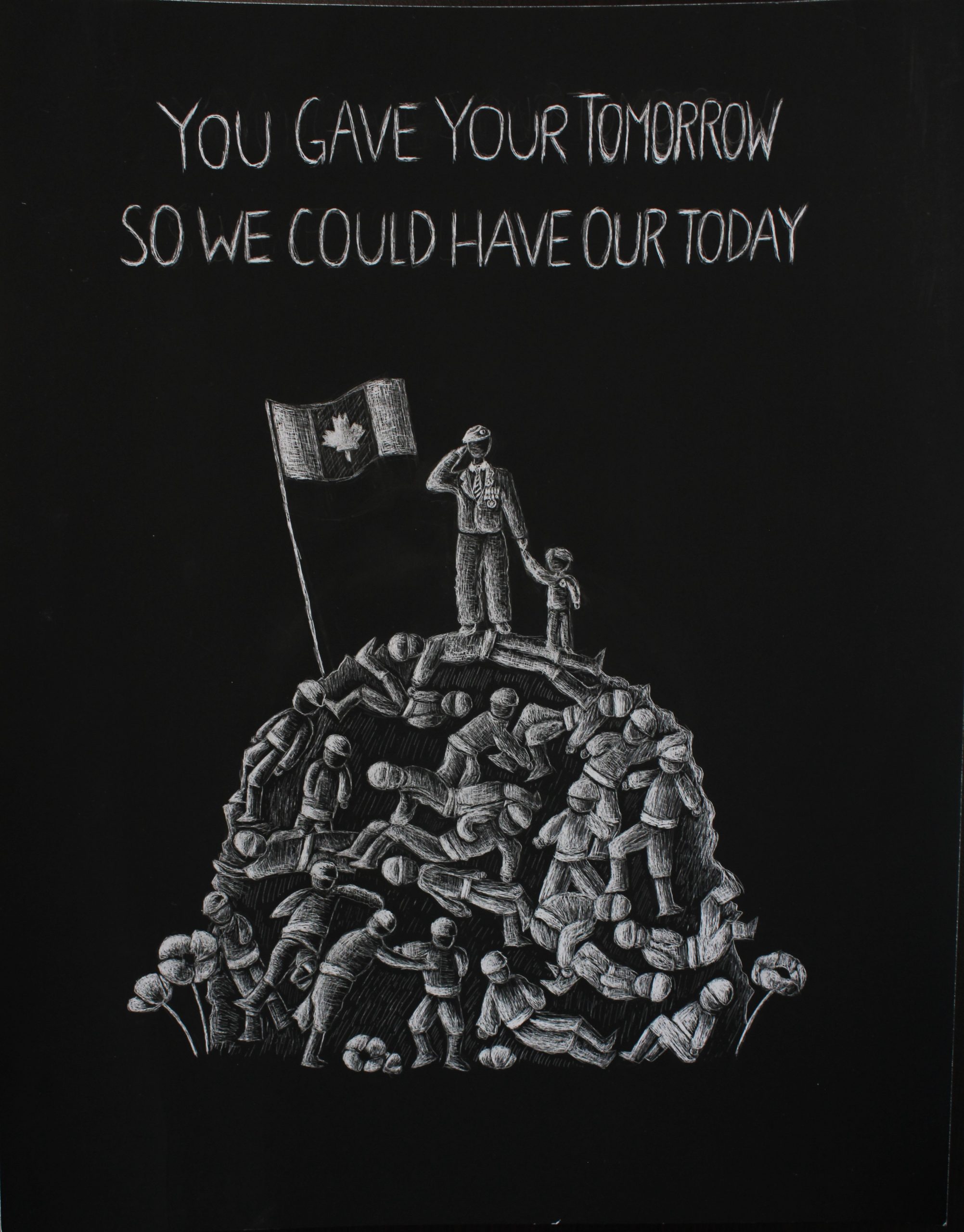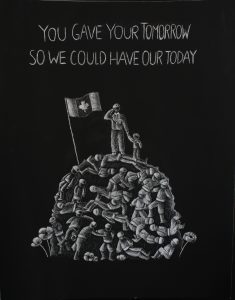 2nd Place
Intermediate B&W
Eunice Ho
Branch 2 – New Westminster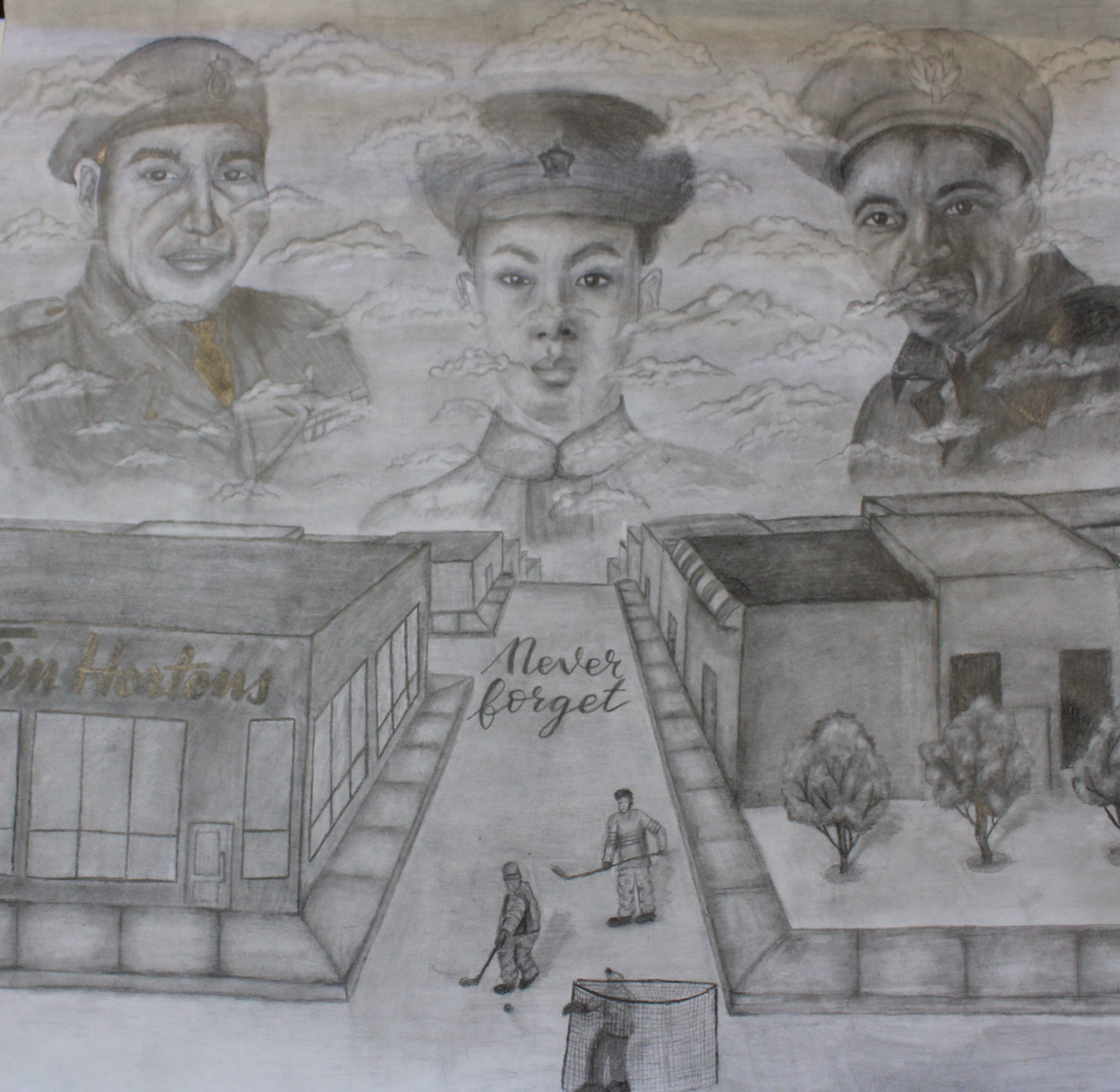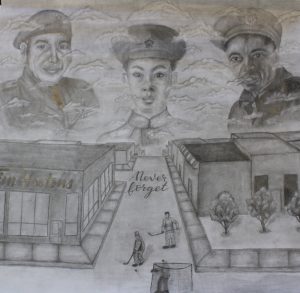 3rd Place
Intermediate B&W
Sofia Langlais Villa
Branch 293 – Port Alberni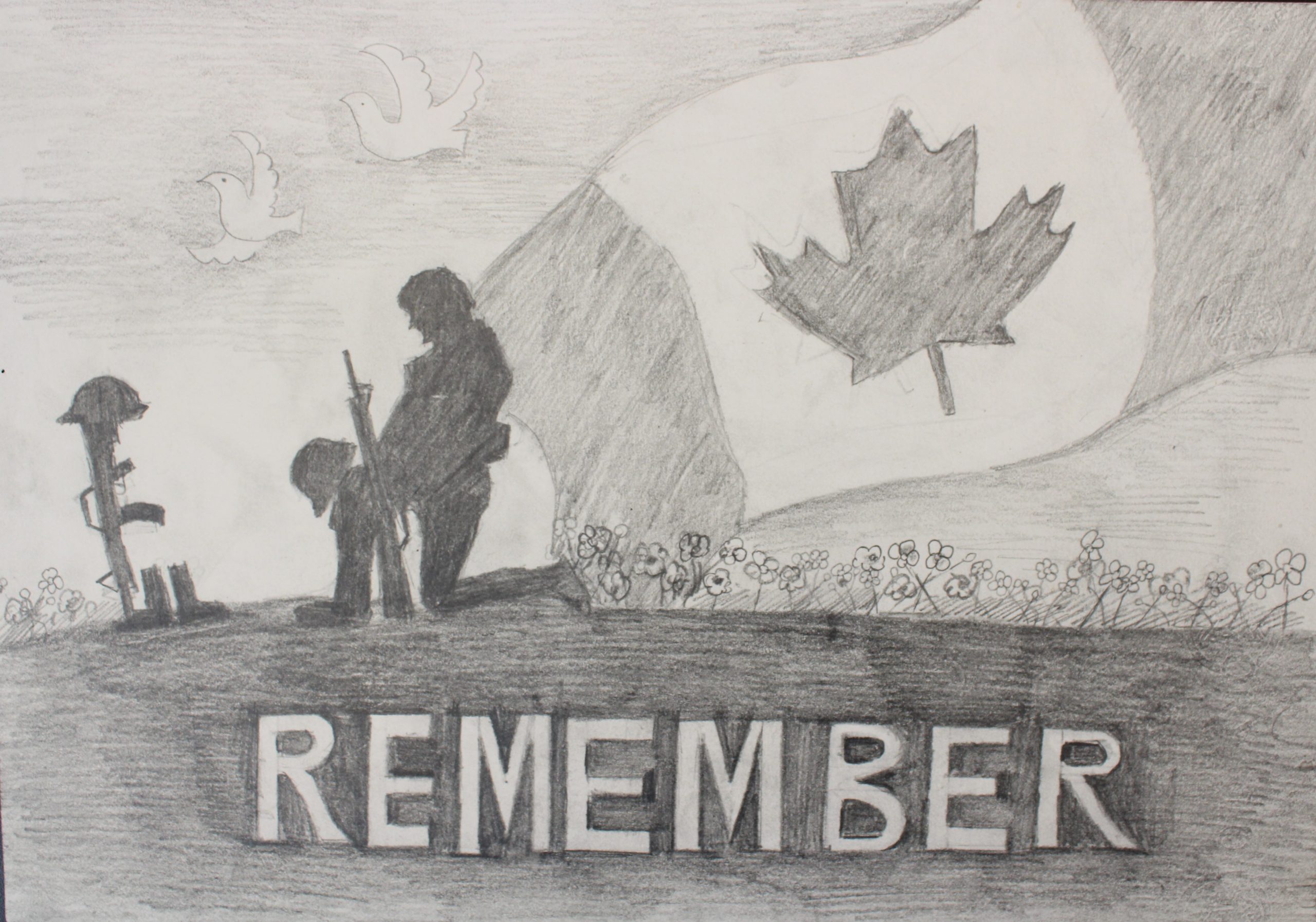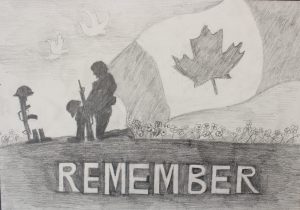 1st Place
Junior B&W
Elvis Wen
Branch #240 – Surrey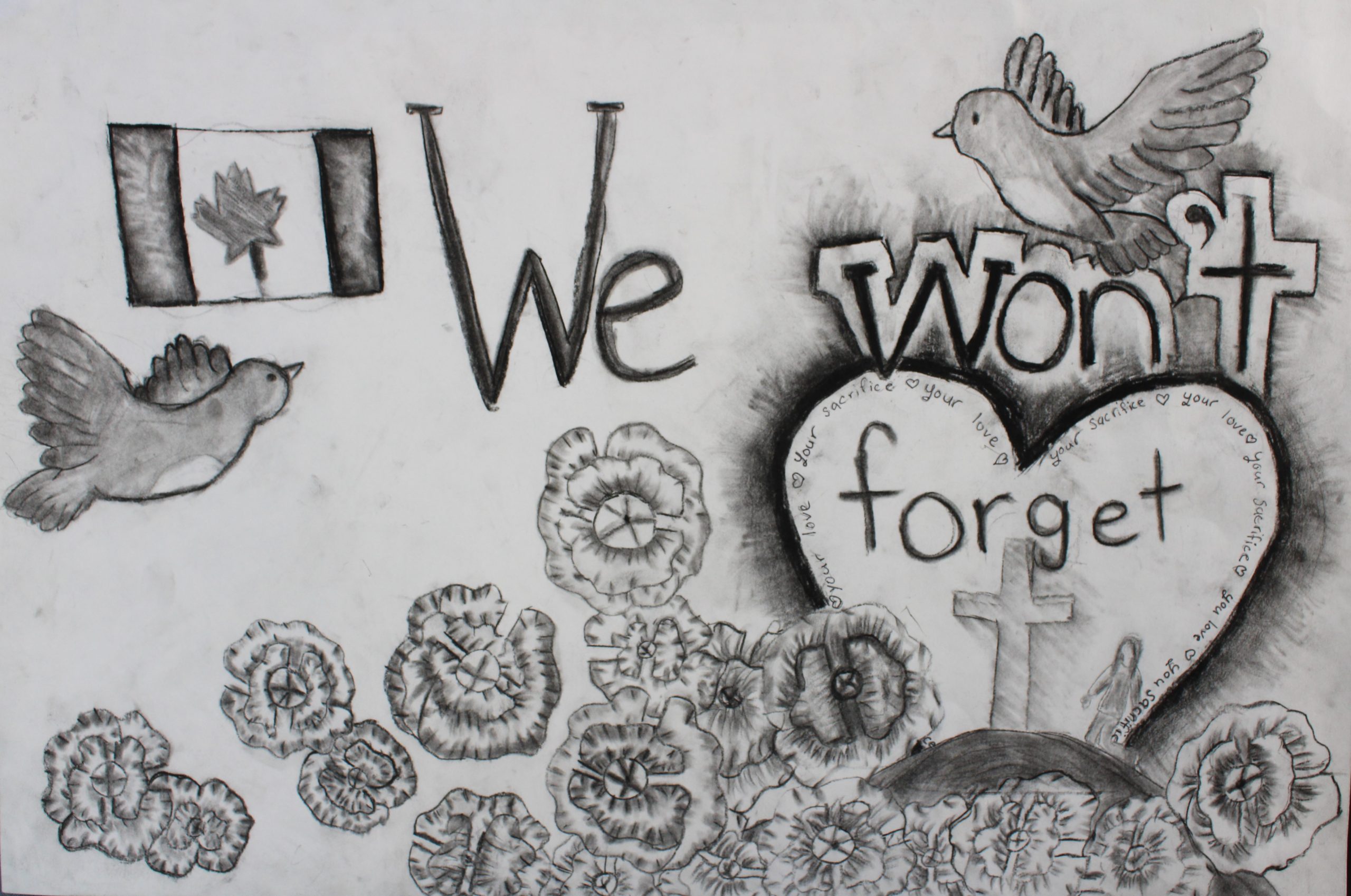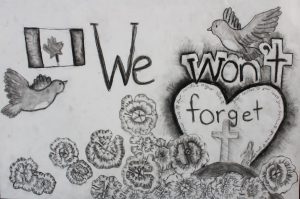 2nd Place
Junior BW
Anne Morrison
Branch #24 – Cranbrook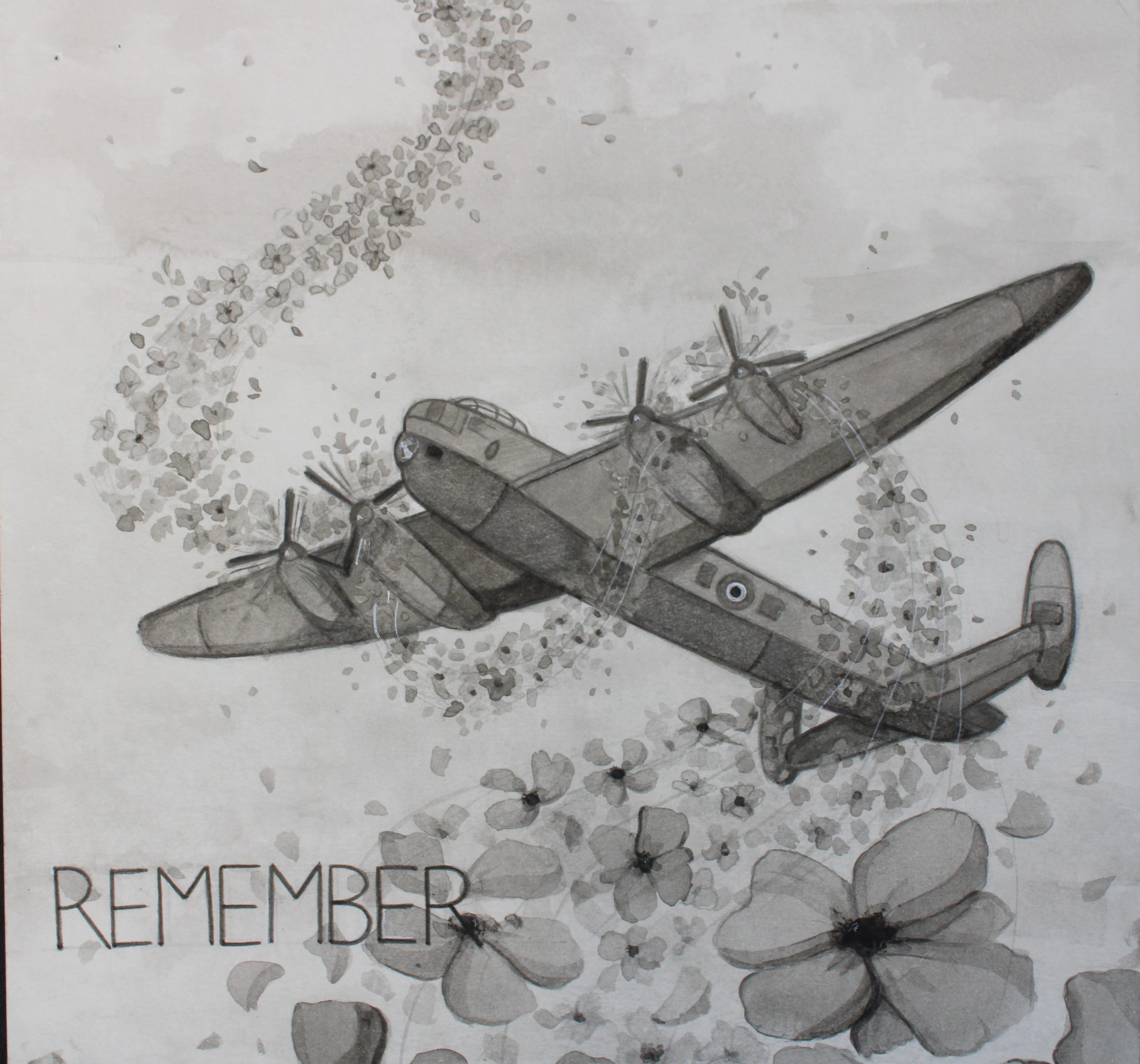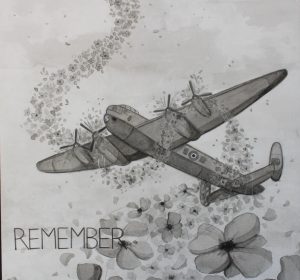 2nd Place
Junior BW
Carly Issel
Branch #11 – Trail
Honorable Mention – Junior B&W – Zebastin Borjeau – Branch #53 – Cowichan Valley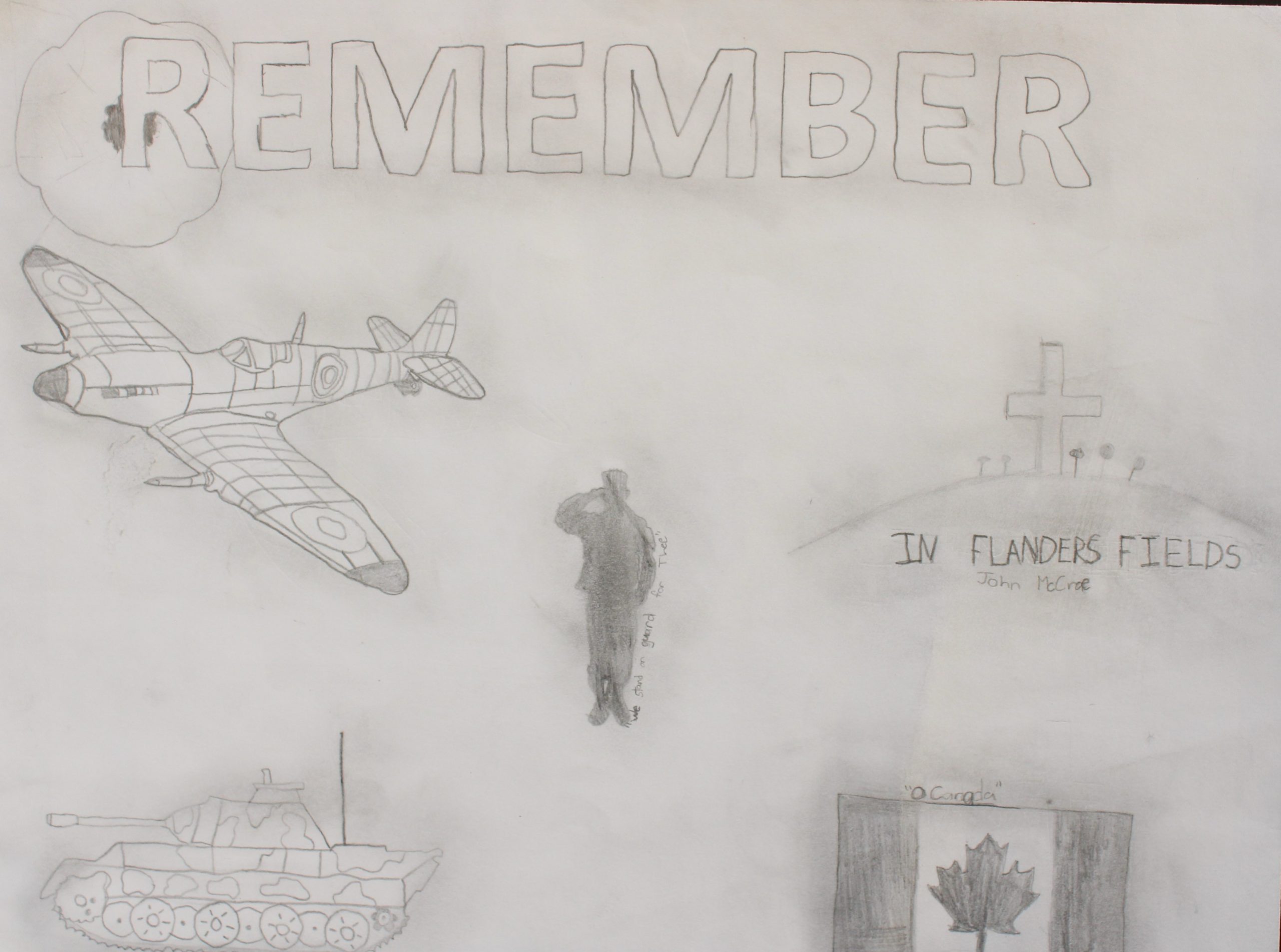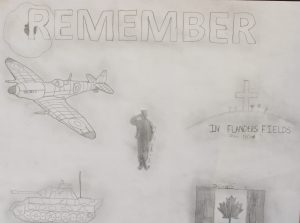 1st Place
Primary B&W
Elias Peter
Branch 240 – Surrey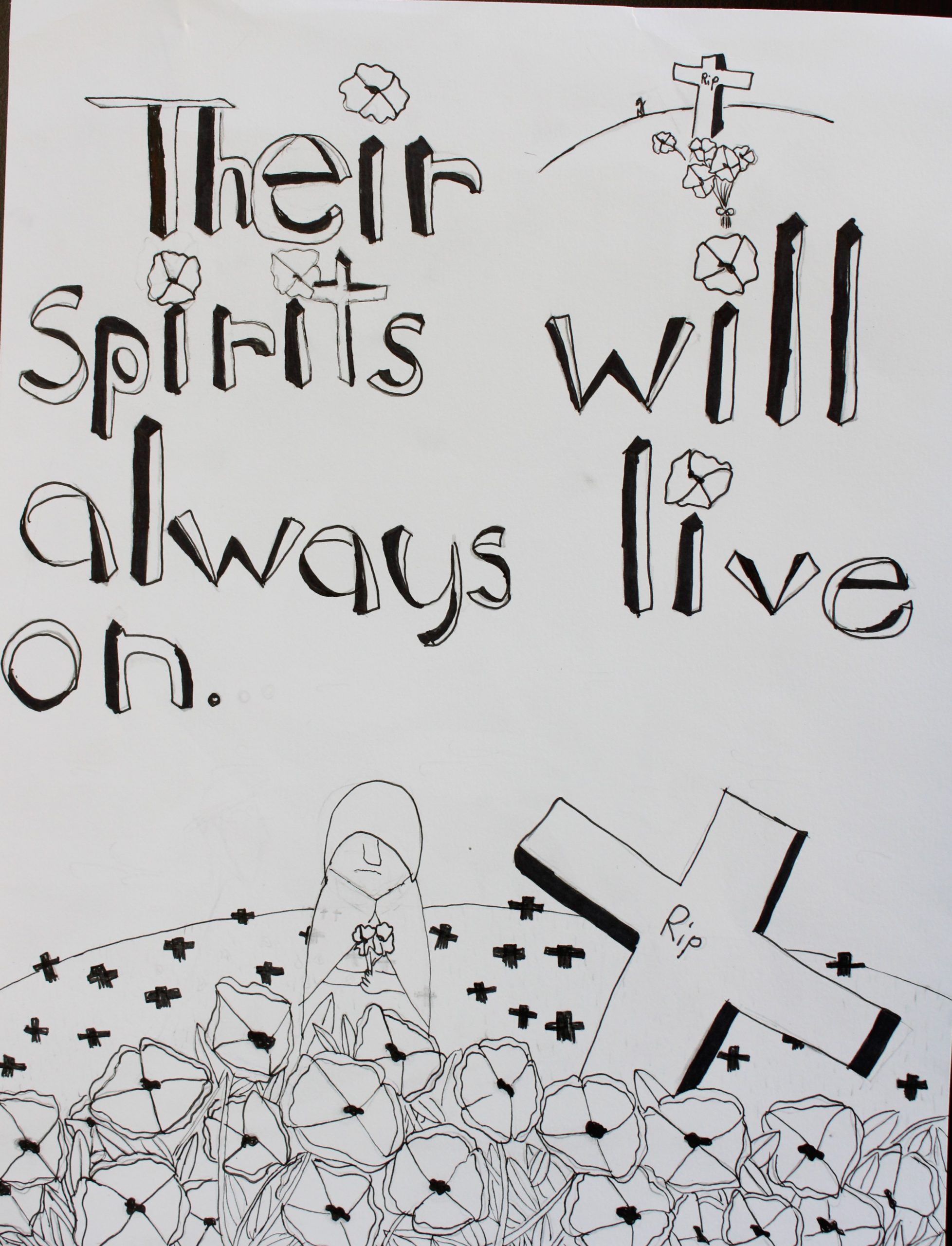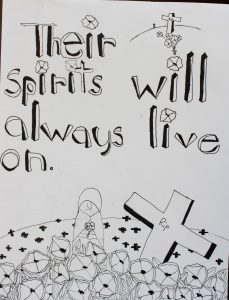 2nd Place
Primary B&W
Kaila Read
Branch #43 – Prince George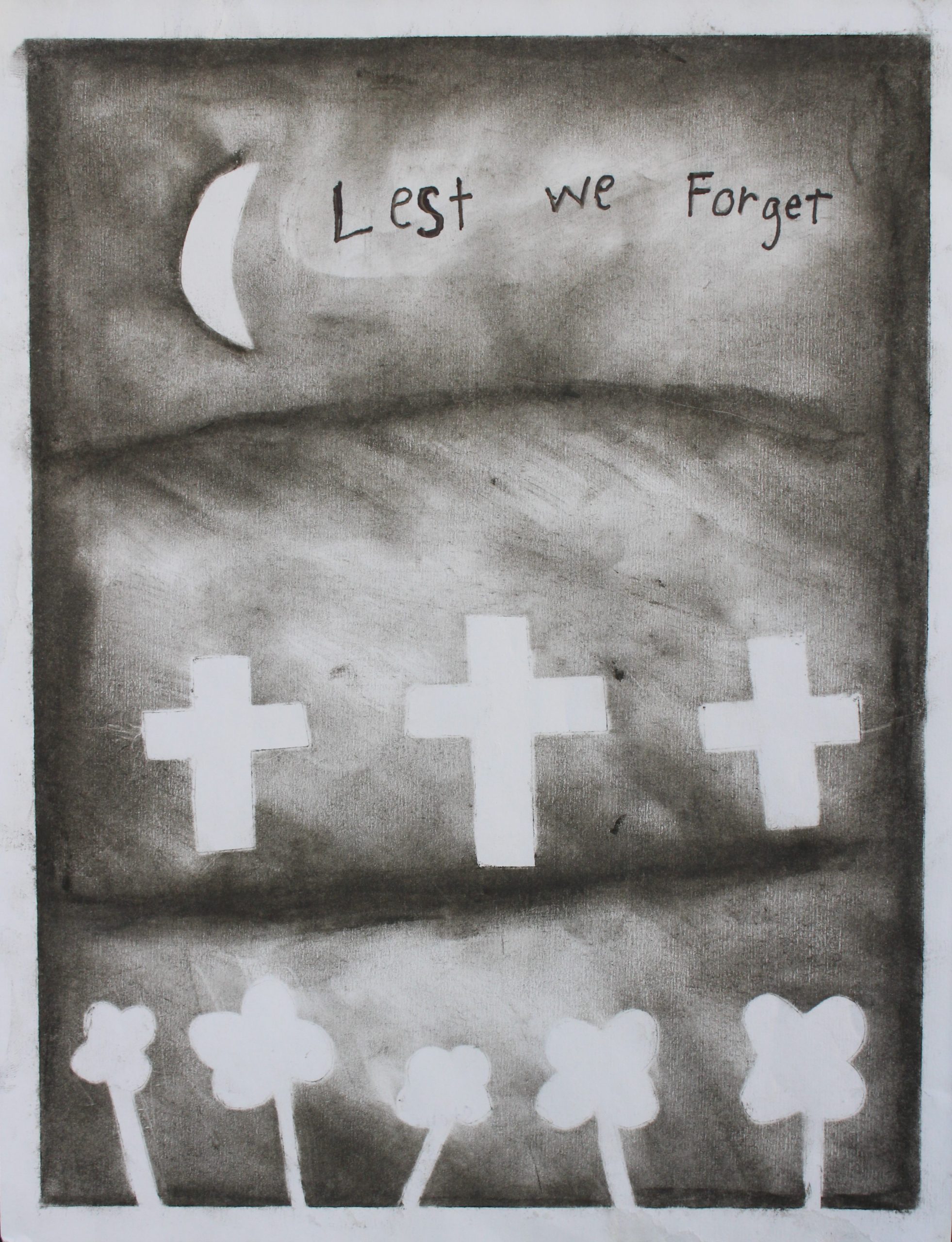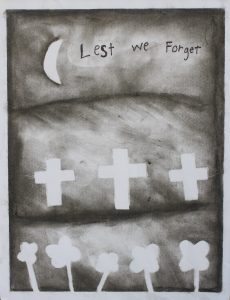 3rd Place
Primary B&W
Troy Stene
Branch #173 – Osoyoos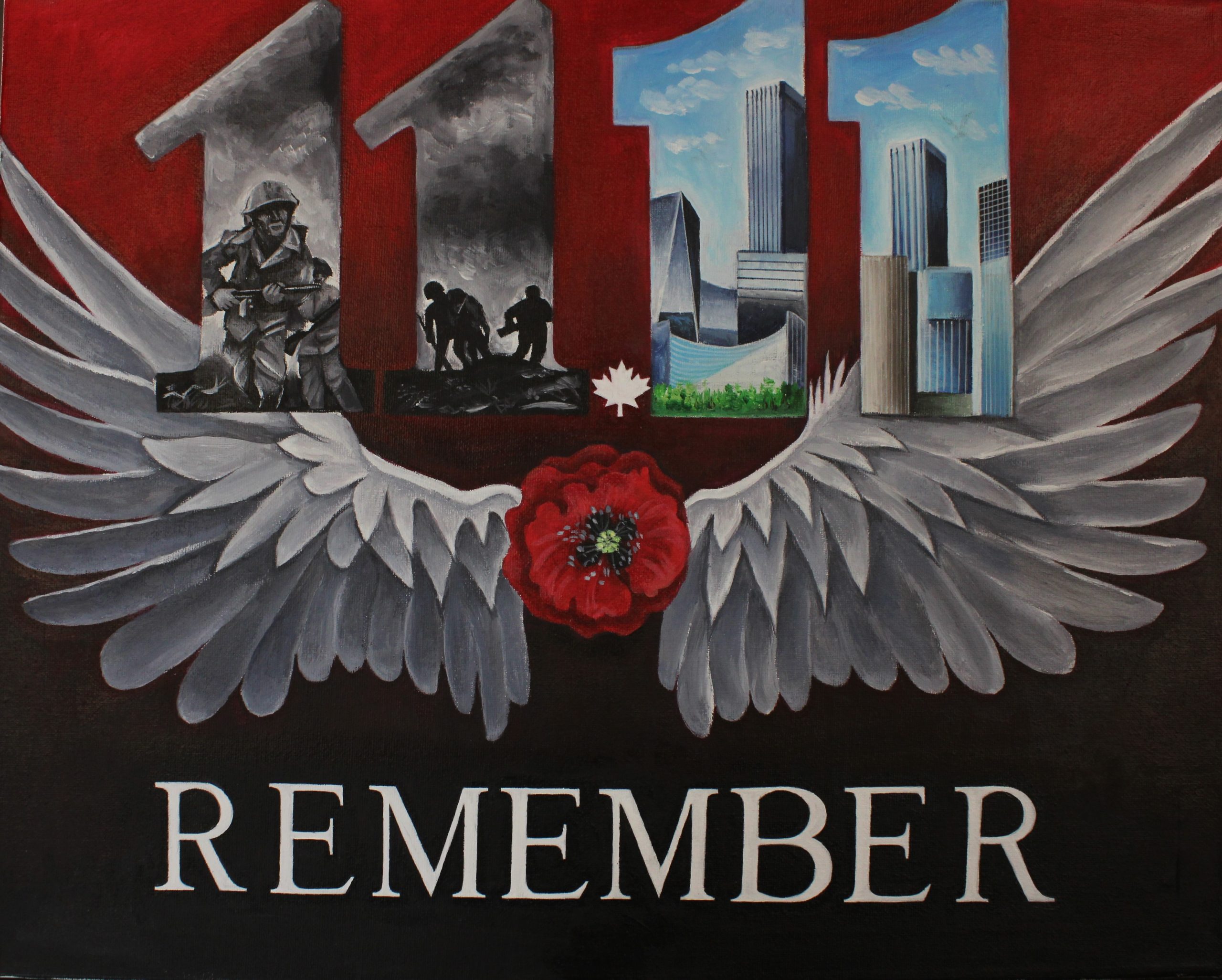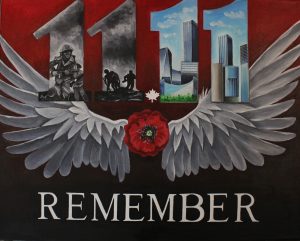 1st Place
Senior Colour
Danica Dong
Branch #6 – Surrey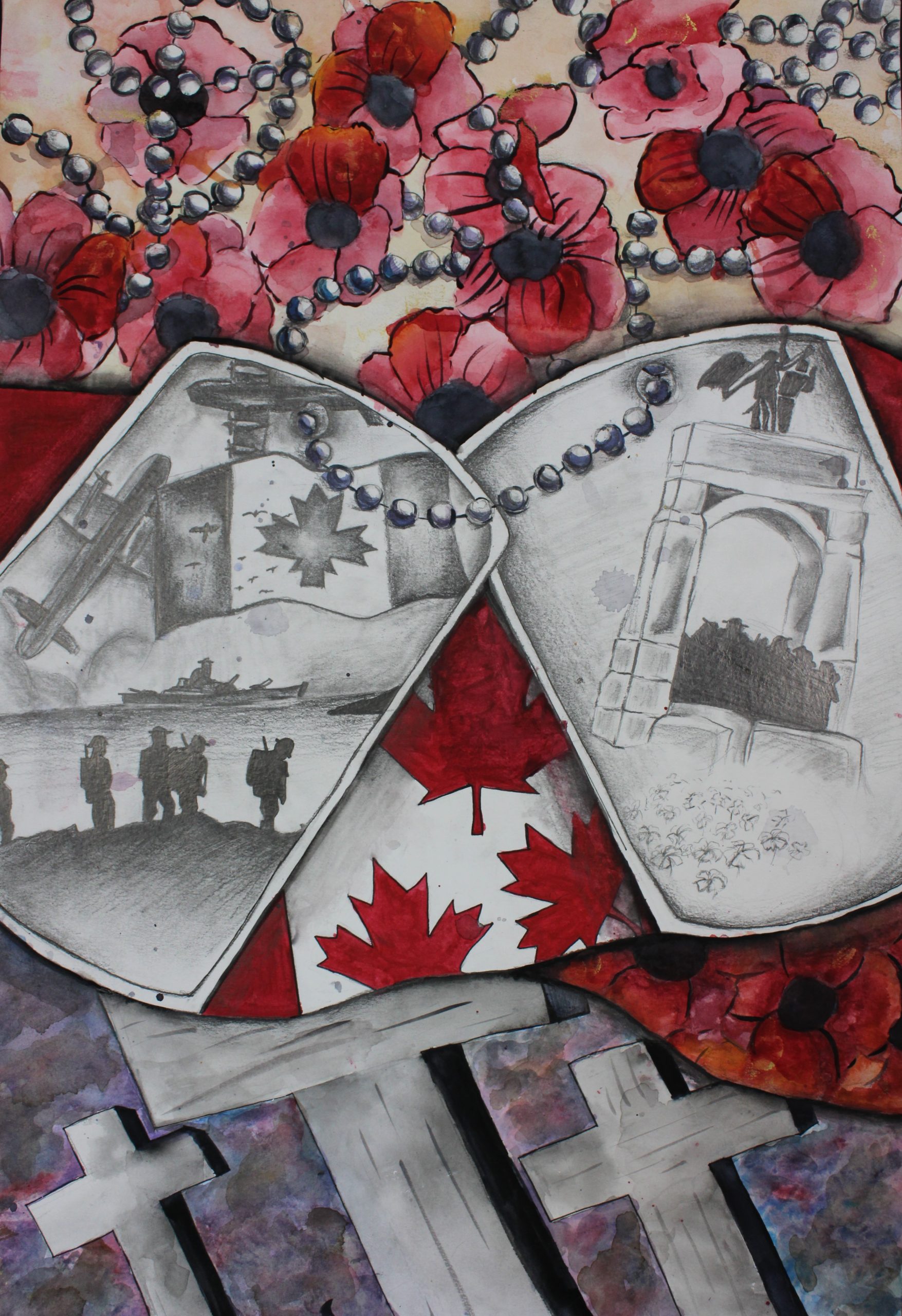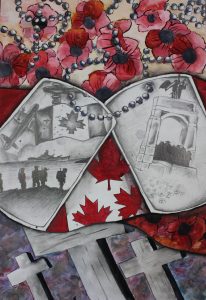 2nd Place
Senior Colour
Jessica Sun
Branch #60 – West Vancouver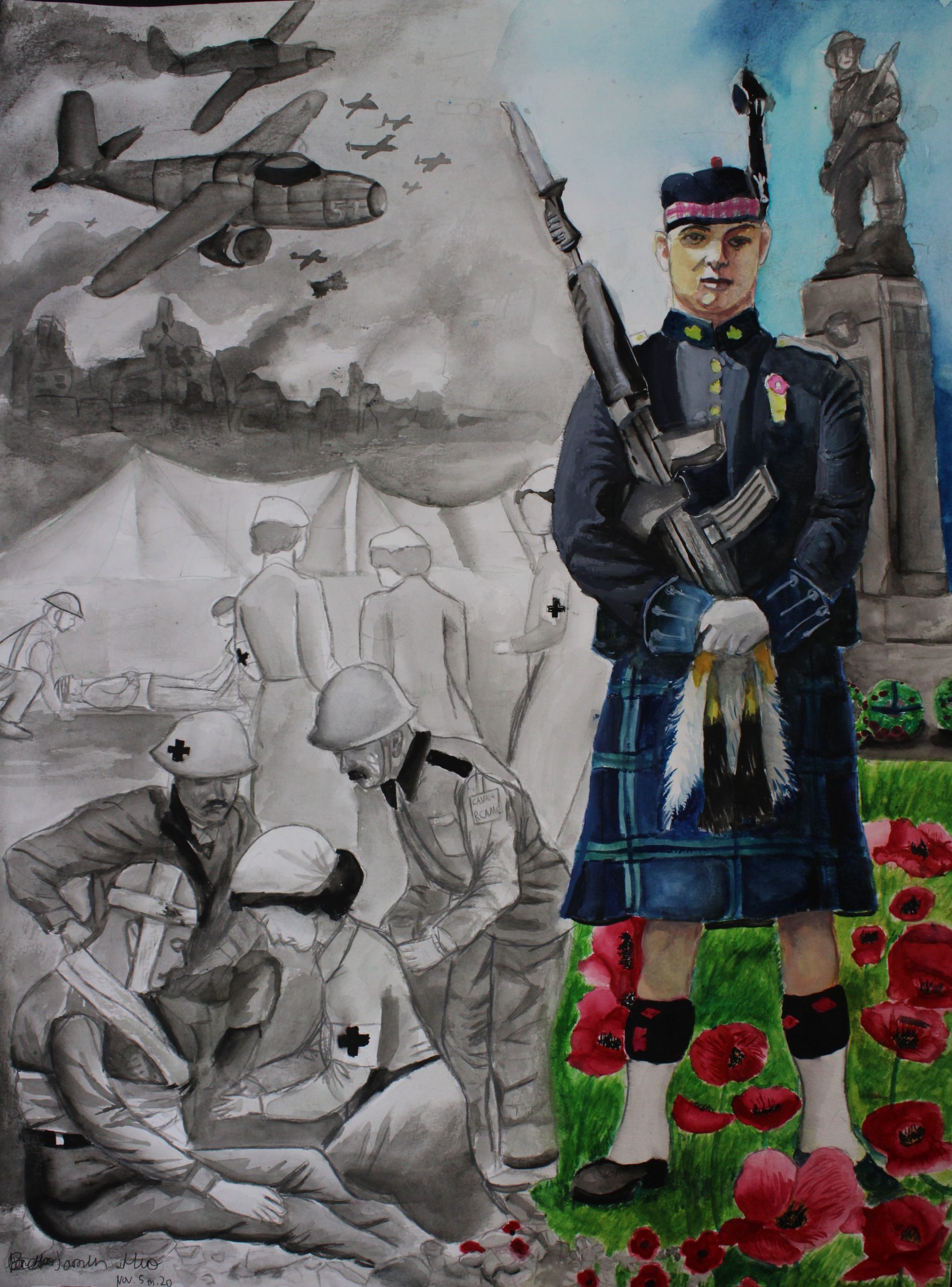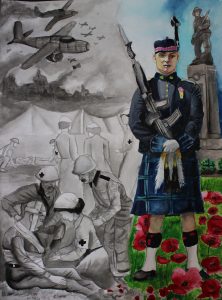 3rd Place
Senior Colour
Benjamin Huo
Branch #142 – Vancouver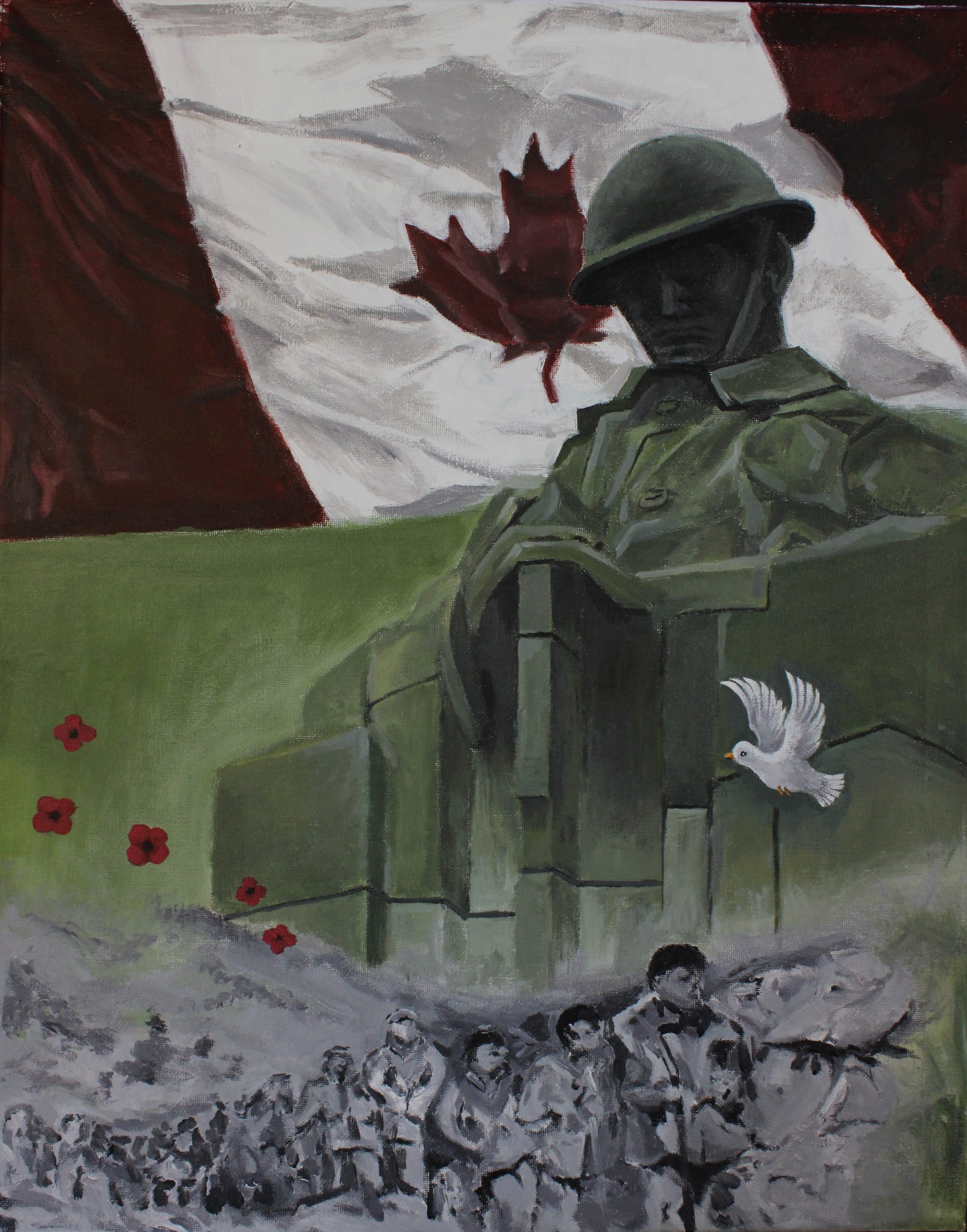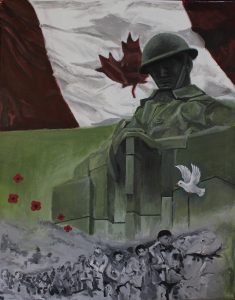 1st Place
Intermediate Colour
Kangli Zhou
Branch #142 – Vancouver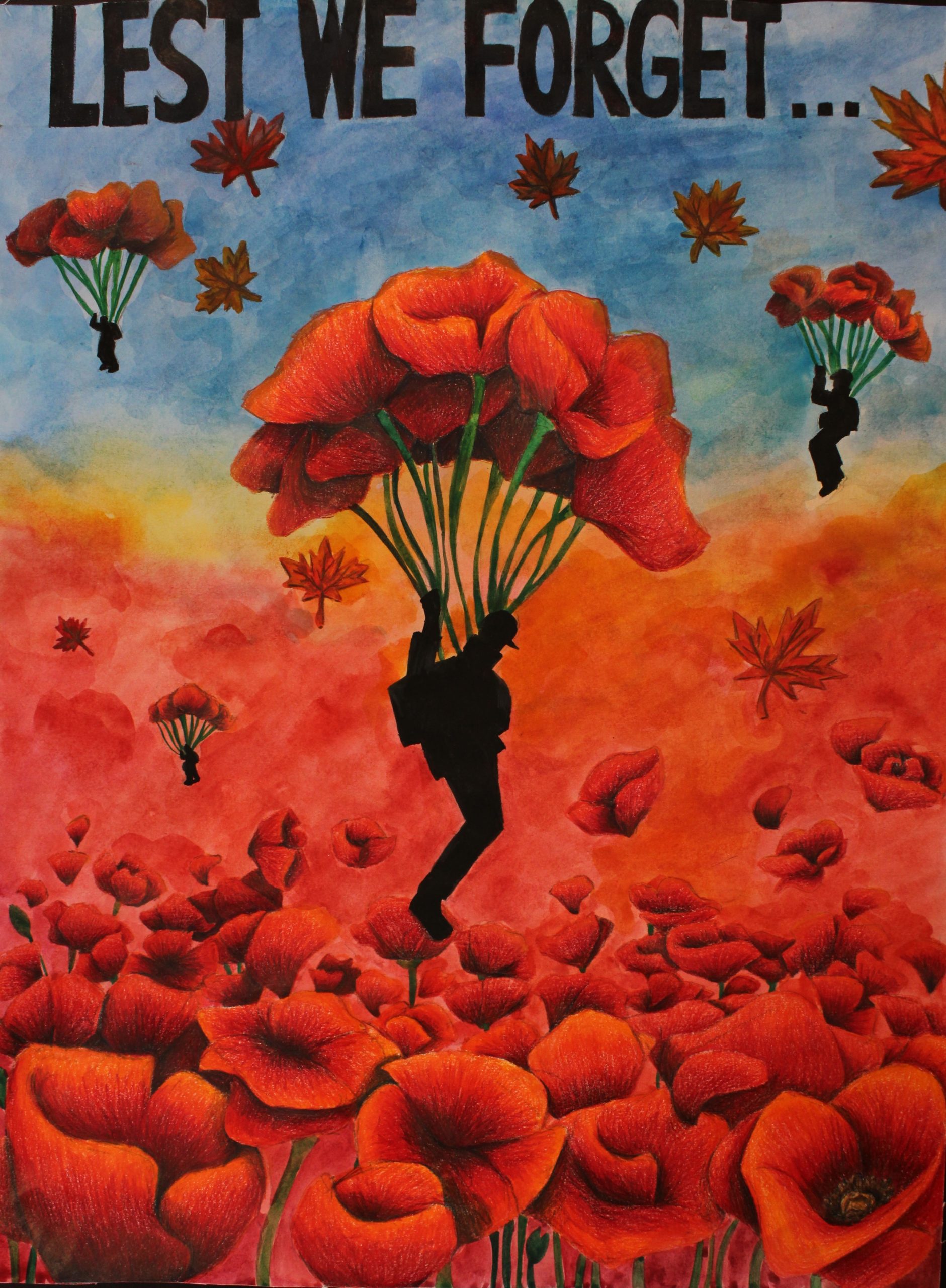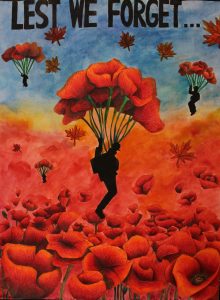 3rd Place
Intermediate Colour
Monique Hae-In Lee
Branch #118 – North Vancouver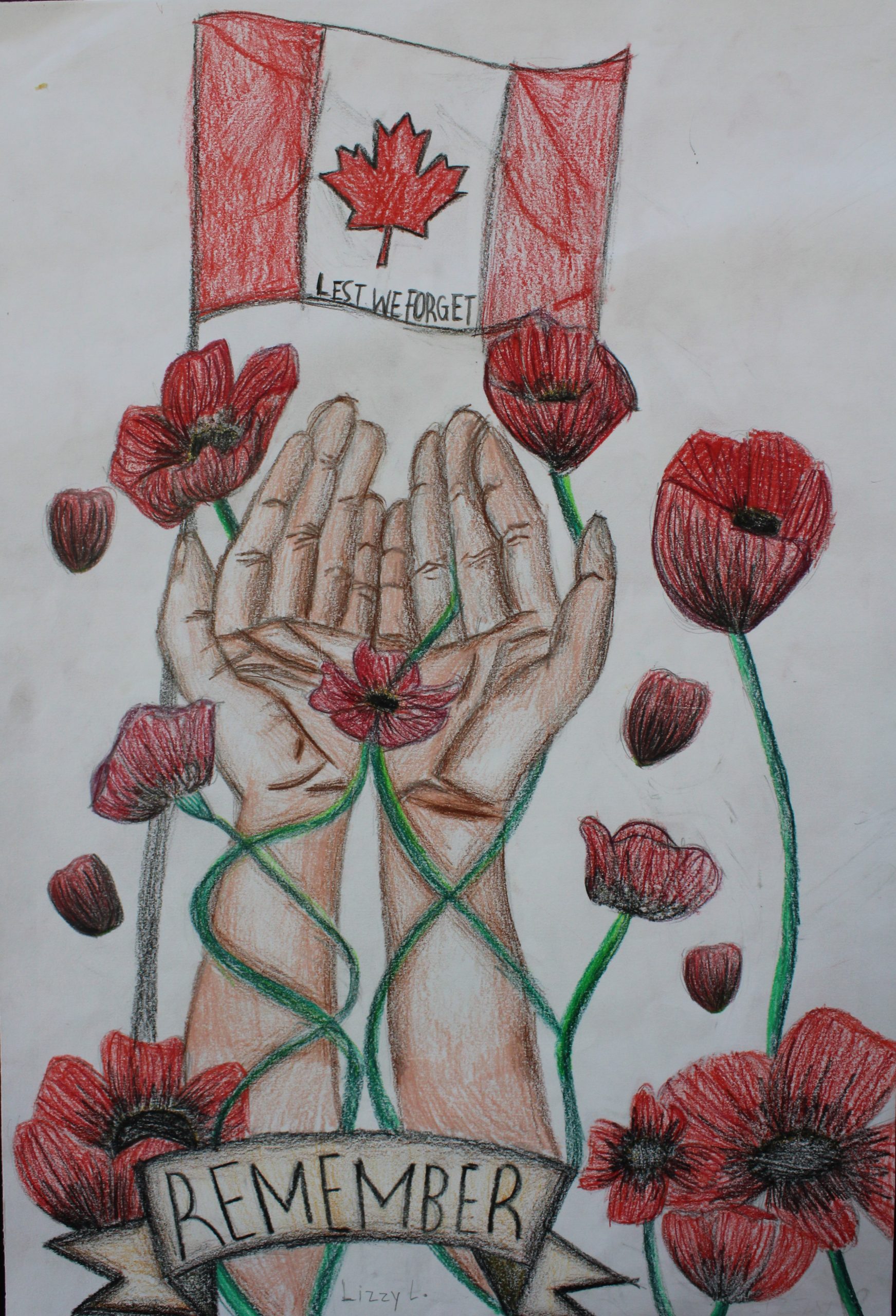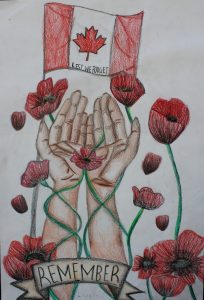 1st Place
Junior Colour
Zi Yu Lizzy Li
Branch #60 – West Vancouver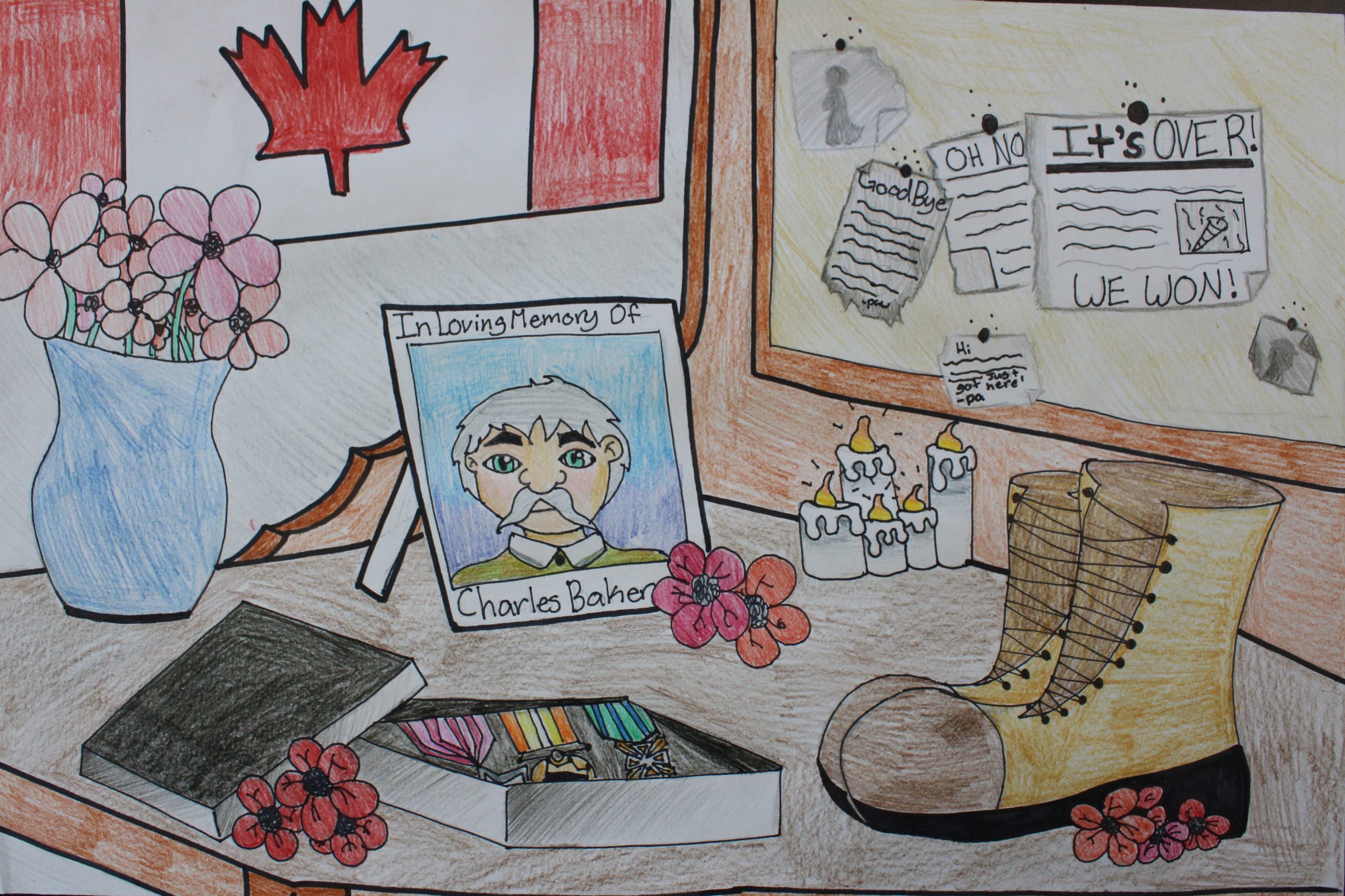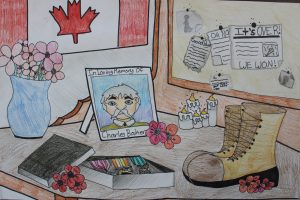 2nd Place
Junior Colour
Jasmine Chow
Branch #170 – Castlegar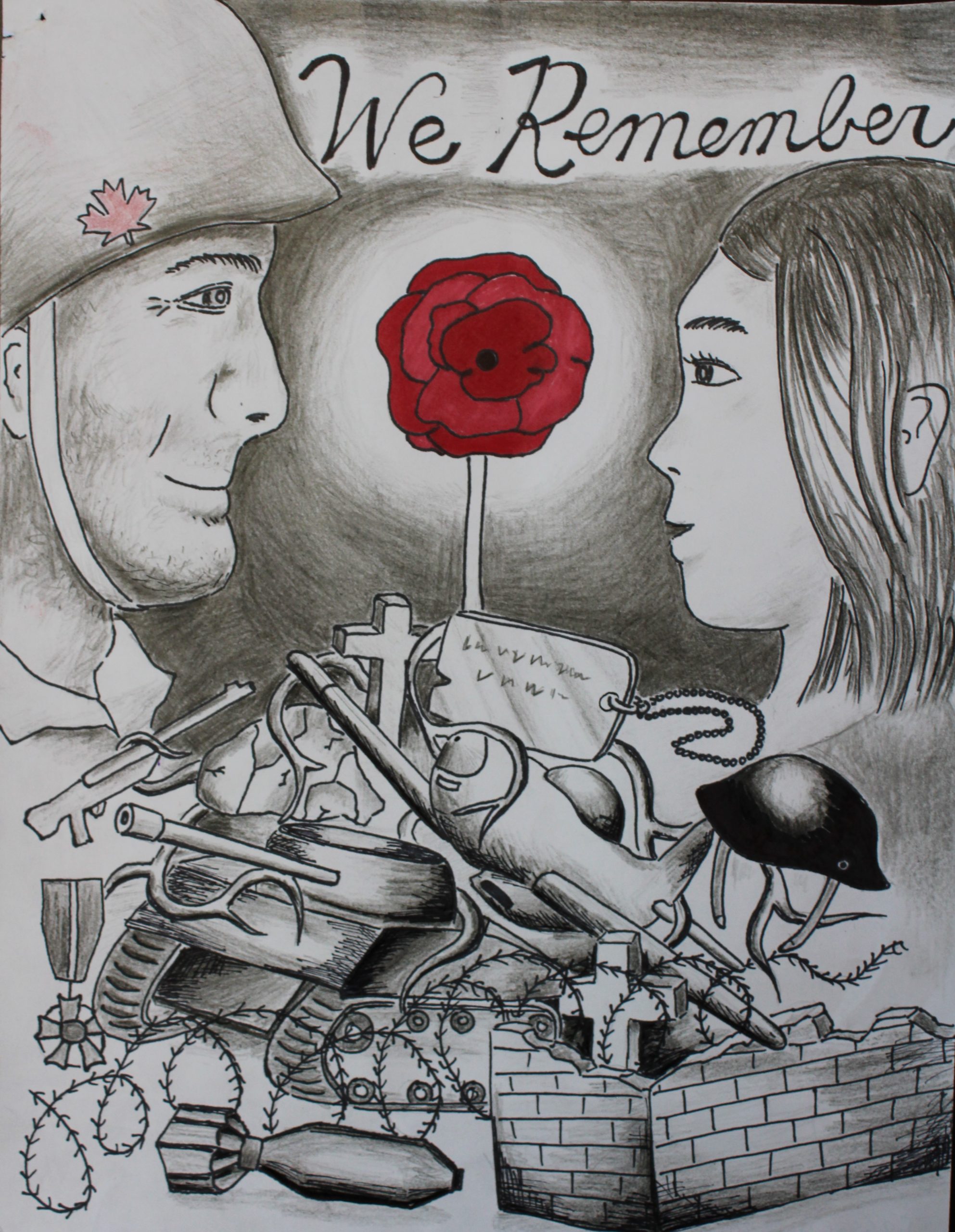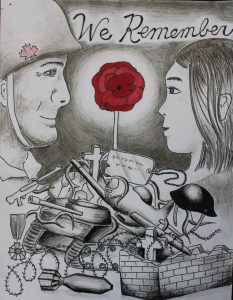 3rd Place
Junior Colour
Jessica Kim
Branch #257 – Seaview Centennial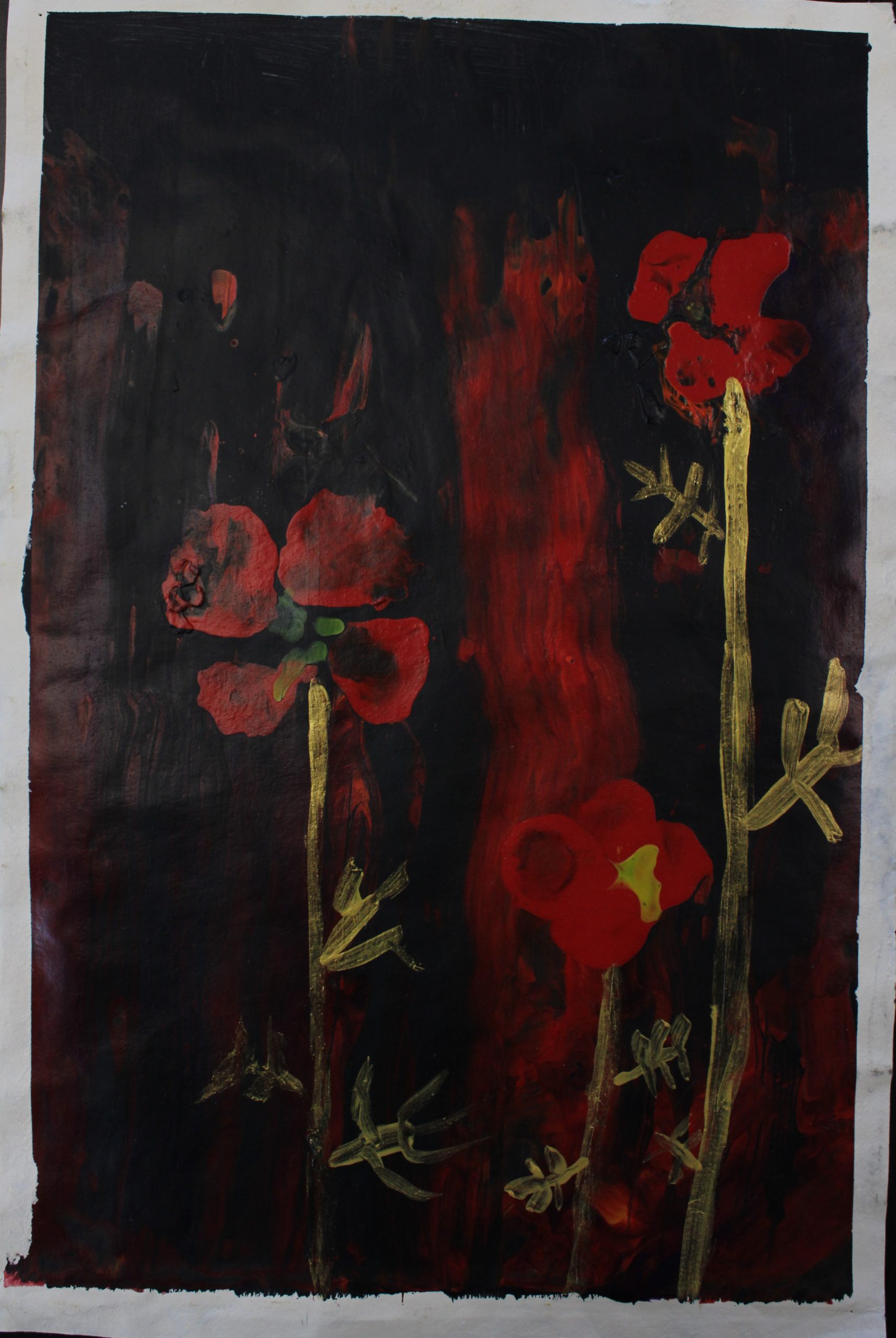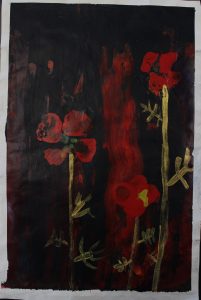 1st Place
Primary Colour
Camryn Ife
Branch #20 – Nakusp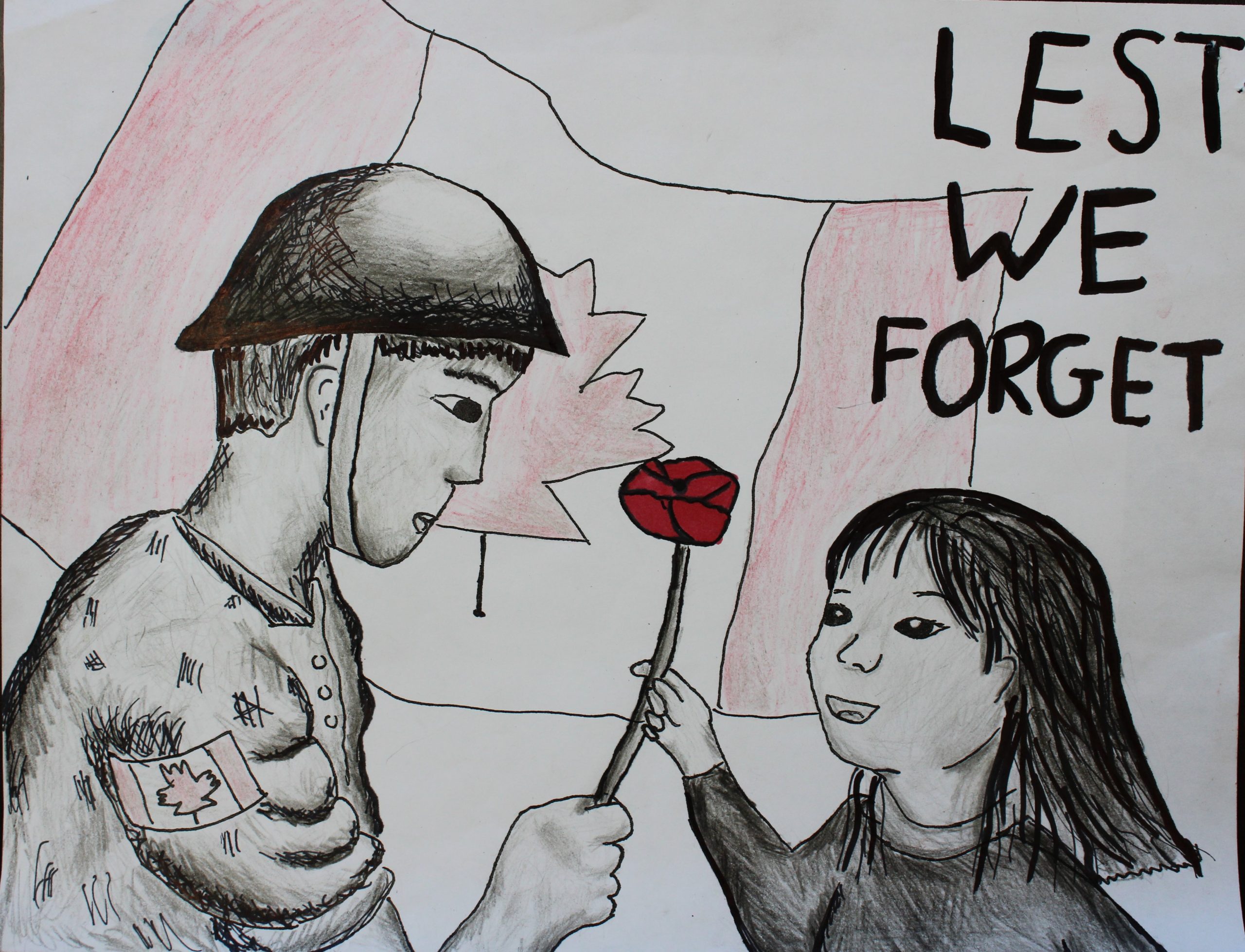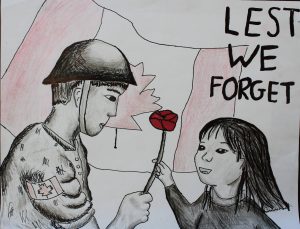 2nd Place
Primary Colour
Claire Kim
Branch #257 – Seaview Centennial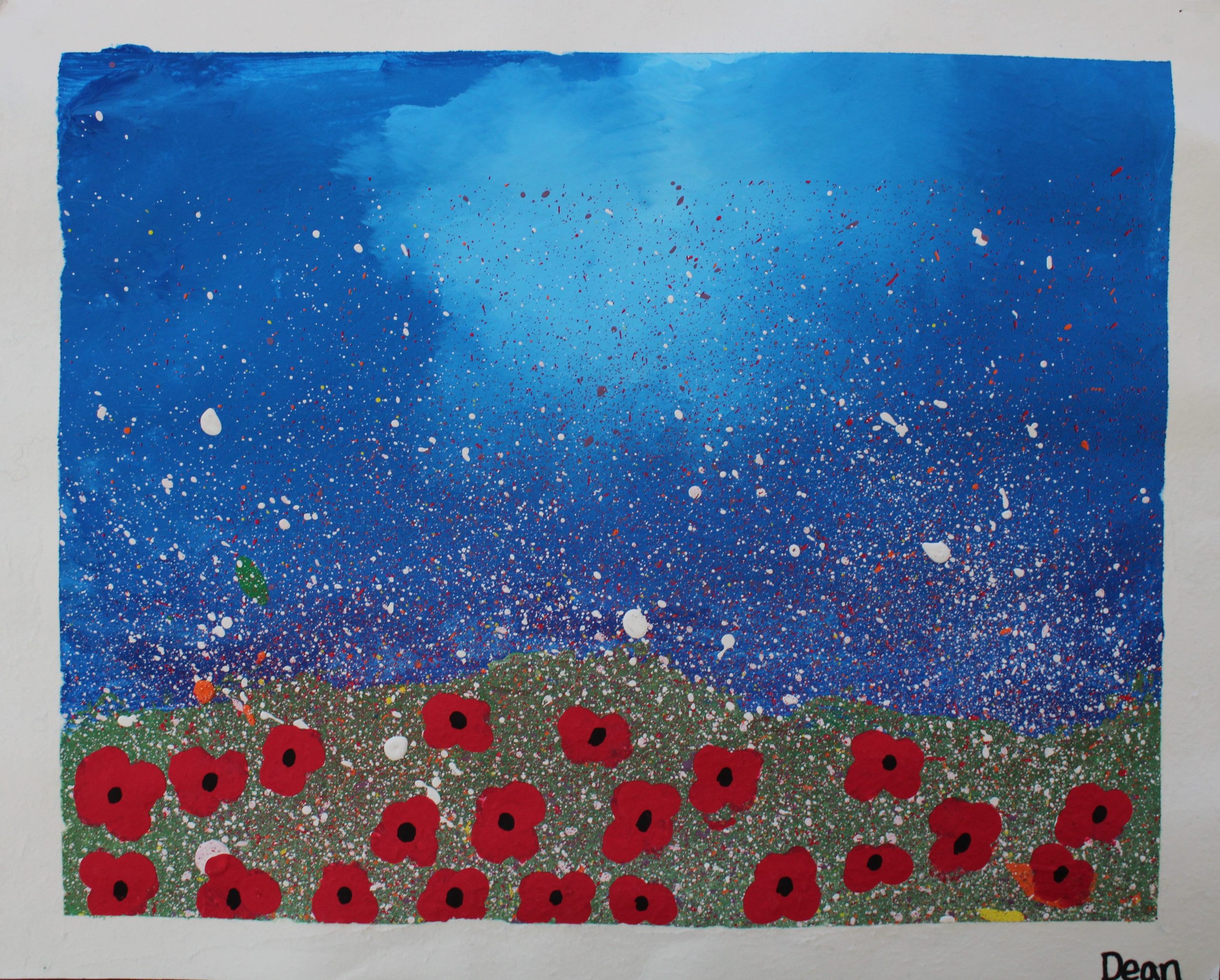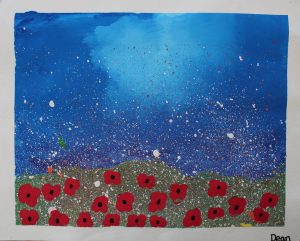 3rd Place (Tie)
Primary Colour
Dean Holm
Branch #83 – South Burnaby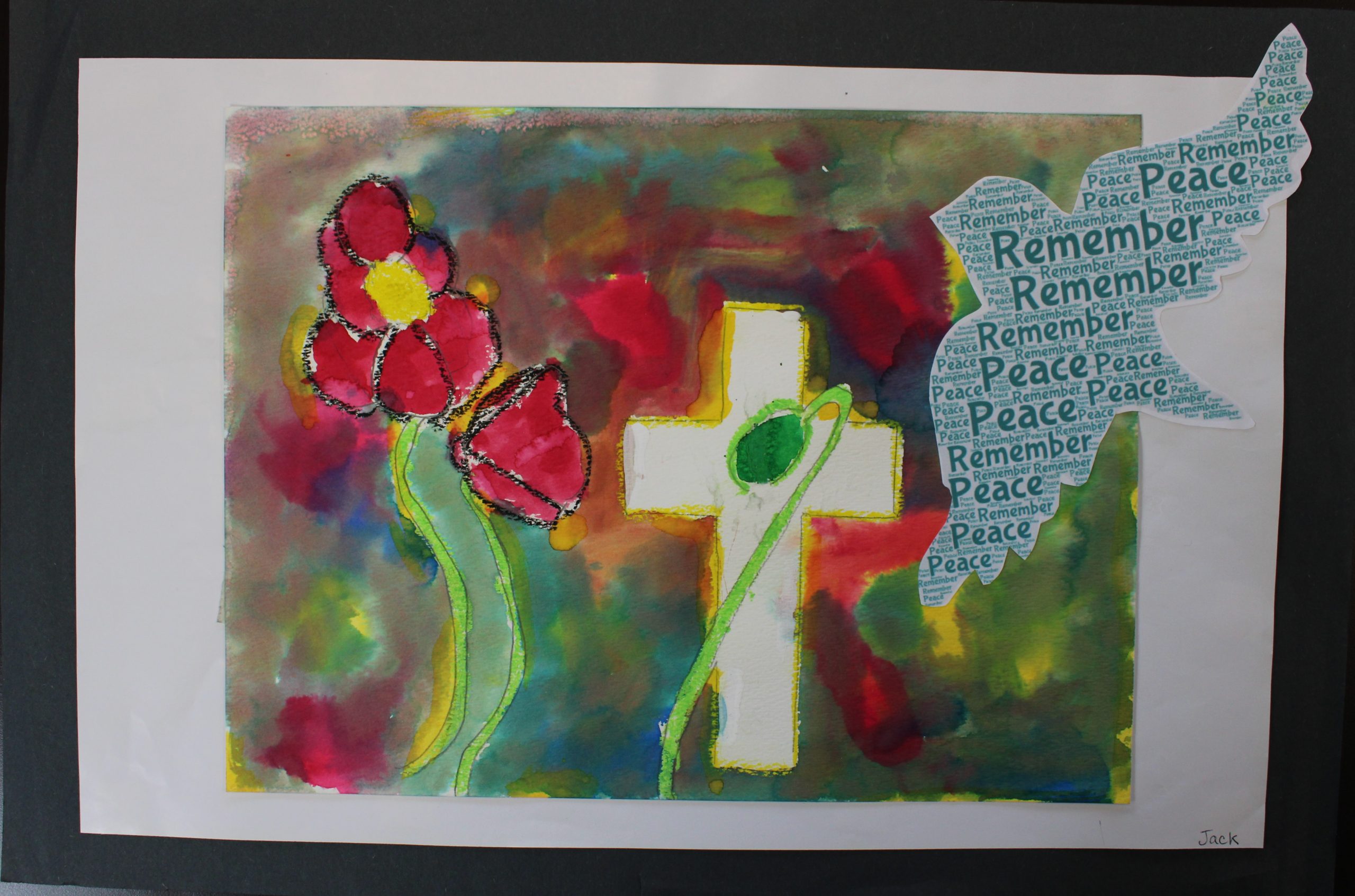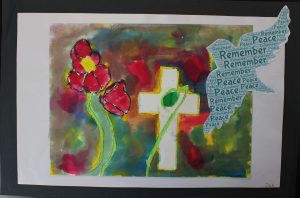 3rd Place (Tie)
Primary Colour
Jack Walton
Branch #140 – Sechelt
Everyday
Every night I lay in my bed, waiting for sleep to claim me even though I know it will never come. So I wait in the dark, surrounded by screams, blood, and the tangible taste of fear in the air. Shaking too hard to stand up and turn on the light but too scared to close my eyes and give into the suffocating darkness and all the demons it can hide. The only thing I can do is wait, praying that I will still be sane when this is over, that there will still be a part of me left after the demons are done.
Sweating and heart pounding I jerk into a sitting position, terrified awake by the nightmares of a reality I would rather forget. I force myself to take a few shaking breaths, to calm down. But my mind is racing, and I can't seem to catch my breath, my hands twisting in the sheets so hard all the blood leaves them. Just breathe I tell myself, you'll be fine, you're not there anymore, your safe, your home. After a few more breaths my hands relax and I'm able to calm my thoughts. Now the task of finding the will to get out of bed seems so big, I can't do it today. Why does it even matter if I do get out of bed, would anyone even notice if I wasn't there?
I start to withdraw into the part of me that's numb, the part of me that is choking on sorrow, the part of me so dark it steals all of the light. The shattered part of me that wilt never heal, but is slowly breaking all of me. Just then my phone dings, and I startle, the loud noise scaring me badly and bringing back so many twisted memories, it almost sends me further into my downward spiral. But with a momentous amount of will and effort I manage to reach over to read the text, it's my mom, telling me I can't blow off another dinner with her. She's worth it, I tell myself as I try to fight my way out of the darkest places in my head, I can get out of bed for her. I can do this. With a sigh I manage to roll out of bed and onto my feet to start another day that I don't want to deal with.
Without the energy to walk I stumble through the day. My eyes are glazed, too distracted by the ghosts that follow me around to focus on the present. I try so hard to do everything everyone wants me to, but I only have so much in me. And all my energy is spent bearing the burdens of the past, feeling all the pain of my ghosts, my friends, over and over and over again. Will I ever be able to think about their friendship and the joys we shared or will I only ever see them broken as the life fades from their eyes? Will I ever be able to think of my brothers without feeling guilty because I should have saved them?
That night as I lay in bed, waiting for the nightmares to start in this horrible twisted cycle that is my life, I see a missed text. An angry one from my mother, I had forgotten supper for the third time this week. I was so focused on the past I forgot the present, again. I just don't have the energy to do everything anymore. I see the world through hazy glasses, darkened by overwhelming depression, broken by everything that life has thrown at me.
Everyday I fight the same demons in my mind, I'm haunted by the same dreams. I'm devastated by loud noises and I'm tailed by the same ghosts, of the same friends. Everyday I try so hard not to drown in depression, not to lose hope, and to try and find the will to live.
I will never lose my physical scars and maybe my emotional ones will never fully heal but I don't regret what I did. I am a proud Canadian and a proud veteran. Every second of my pain, depression, and PTSD is worth it to keep my country strong and free. Lest we forget not only those who died in battle but also those who came home, only to fight a different kind of battle everyday.
Senior Essay
2nd Place
Kevin Liu
Vancouver
For Our Future
In a tranquil meadow left undisturbed for seasons upon seasons, I hear a distant thud as I bathe under the warm afternoon sun. Slowly, the crisp footsteps ring clearer amidst the innocent chirping of the birds, and olive-brown shapes march into view, their hands and body moving in unison. Following them are massive artillery guns, which abruptly halt when the general at the front turns around. At once, the soldiers relax and lower their weapons, breaking off into subunits as their eyes sparkle with pride and hope. I notice a young man, no more than nineteen years of age, limp towards one of the groups, sweat dripping down his bright, sanguine cheeks. Panting, he looks around desperately for a place to rest, but suddenly trips, sending him sprawling onto the ground. Fortunately, another soldier catches sight of him and hurries over. With a heave and grunt, they make their way towards the rest of their comrades, who are indulging in generous rations of fresh meat and vegetable stew. A gentle breeze blows past and my petals hover in the air, a sea of red greeting the eye. The army begins to awaken from their lull, and the synchronous marching resumes with renewed vigor, each man fighting for his loved ones, his country. As they blur into the distance, their purpose and unity in each pace and swing of their arms engulf me in a sensation of brotherhood, and I yearn to be able to speak, to ask what they are fighting for.
Dark clouds descend overhead, covering the bright speckles that had once illuminated the night sky. Slicing through the tranquil air, a single gunshot reverberates in the continuum of space and I shiver, my stem stiffening as the dissonant melody of artillery and rifles play out, one after another in quick succession amid the scarcely audible cries of the wounded. The sky is set ablaze for only a fraction of a second before plunging back into eternal darkness, but lifelong pain has been inflicted on many. Tears fall from the sky and splash us in a cold shower, tears of families that would be despairingly clutching letters at the dinner table, wondering what their sons, brothers, and husbands had sacrificed their lives for. I wonder too.
A slight drizzle awaits the remainder of the army. With the general leading the way, they trudge back from where I had last seen them. For an instant, the soldiers seem unchanged. But as the general slowly raises his arm, signaling a meal break, no one moves. He tries again, louder, and some men meekly disperse. I desperately search for someone I recognize, and my eyes instinctively catch sight of the limping youth from earlier. Except he isn't limping anymore – his leg was amputated. And he looks much older, his puffy cheeks hollowed; his contagious smile replaced with a grim, war-hardened line; his eyes, once sparkling and full of desire, now haunted, staring off into the distance. Urgently, I look for his friend, the one who had helped him when his leg was injured, but my attention refocuses back to him, and I catch sight of another helmet in his possession -· this one clutched tightly against his chest. Soon, the men gather their rain-soaked equipment and disappear from my sight, leaving behind shattered hopes and an amalgam of grief, guilt, gloom.
Winters and summers have passed without any trace of the soldiers. They seem like a distant memory, a relic of the past, and I'm afraid that I will forget them if l close my eyes and let the cozy sunshine seep through me, wanning my petals down to my roots … And when I open my eyes, a young girl stands before me. Her silky hair radiating in the light, she eagerly motions to someone with her small hands.
"Papa! Look at what I found!" she exclaims as she peers intently at me. I curl up in defense, hoping that she doesn't step on me.
An elderly man weakly hobbles over, and I notice that his leg is amputated.
"Poppies … " he whispers, and suddenly I can see his thoughts, flying back to when he was in the army, when his comrades had fallen next to him, when he promised to his friend that their lives were not lost in vain. He takes the girl by her hand, and she bounces happily, free from the horrors of war. I had wondered why soldiers laid down their lives when they had sisters, mothers, wives back home; what was it all for? Looking at the father with his prosthetic leg and the daughter skipping joyfully along, their two hands clasped tightly together, I now know the answer. A light gust of wind blows by, and I faintly catch his last words – "May we always remember".
Senior Essay
3rd Place
Lisa Wei
Aldergrove
Truly Remember
One frigid Remembrance Day, I stood shoulder to shoulder with my fellow club members in front of the cenotaph at our local memorial service. My fingers were numb with cold, and the biting wind tugged at my beret. As the mournful melody of the bugle played, I watched silently the solemn progression of Royal Mounted Police donning their bright red blazers march through the street. Then, it was our turn. We filed in two columns, marching in time to one another's steps. The procession came to a halt in front of a large stone memorial surrounded by red wreaths. Out of the corner of my eye, I saw my leader motion for me to tall out. My palms started to grow clammy inside my gloves, and I straightened my uniform. Waiting for my cue, I walked alongside my partner and held the wreath between my hands. At the base of the cenotaph, I saw memorials for soldiers who were lost to war, and wondered about each story. Were they aware of how much of a sacrifice they gave? Gingerly, I placed my wreath beside a pile of poppies. Then, I took one last look at the memorials and stepped back into line.
While the speeches were being said and Flanders Fields was recited, I kept on thinking back to the soldiers on the memorial. Who were they, and how could they be so willing to sacrifice everything for this country and its people? I remembered the history I was taught in schools. All the gruesome war statistics and the horrible genocide of the Jews. When I read these statements from a textbook, it all felt detached from me. Numbers and statements separated through space and time. In that moment, I felt a sudden shift in perspective. I realized that these were real people, with real stories, thoughts, and feelings. Much more than just names written down on paper, carved into stone. The avid reader in me yearned to discover these personal stories and experiences, to feel what these brave soldiers felt. I was determined to find a connection with veterans and their tales of courage. For the first time, I felt like I truly saw them.
When all the words are said and done, it all comes down to acknowledging the genuine sacrifices that these men and women have given. They left everything, and knew the reality of what was at stake, yet still marched onward. I can only imagine the pain they endured, both physically and mentally. Not knowing what was ahead of them, but still unfaltering in step. Marching on to the hope of a better future, for all future generations. We stand here because of what they gave up: The least we can do is to recognize the precious gift these soldiers have give􀄭 us; freedom. The freedom to go to school, any job of your choice, and places of worship. The freedom to appreciate other cultures and be a proud citizen of Canada. Most of all, we are given the freedom to live without fear. One word, encompassing everything we all took for granted.
November 14th, 1915
Dear Jonathan,
My brother, are you well? It's been 12 months since you left, think of it, 365 days now! I have so much to tell you, and so much I want to know from you. Are they treating you well at the front? I hope you have enough to eat every day. Mother was just saying at supper that you must be as thin as a rake now! Father didn't say much, but I can tell from his smile and the twinkle in his eyes that he's very proud of you.
How I long to hear your laughter float around our desolate house again! The air here is so rigid with tension. Dear brother, do you remember that quarrel we had the day you told me you were going to enlist? How much I would give to have you back here again.
A messenger came to Mr. Lewis's door and told him his son was missing in action, presumed to be dead. I still shudder at the pale, ghastly face that cried "No! Richard… " and shakingly sank to the floor. Poor Mr. Lewis. His lad was only 18, so full of joy and energy! I can't imagine the heartache his family is going through at the moment. Never would I want to see a messenger at our door.
We have a new neighbour, Elizabeth. Her hometown had been raided, her father now a prisoner of war. She and her mother escaped, and will take refuge in Canada until the war is over. The sorrow and tears that stain her face! It's unbearable to see. I'm grateful to have both mother and father with me during this harsh period. And the comfort of your cherishing letters.
Brother, may my faith and strength be with you through the hardships you face. The war has taken a toll on everyone. Fathers and mothers and sisters and wives, waiting, waiting and waiting. Those of you at the front, facing immense danger and sacrificing your lives to shield your country and those you love. The hundreds of thousands of soldiers serving overseas, an ocean between them and only home they've ever known, battling because they believe. Because their love for the future of our country shapes all the values they hold. Just like what you'd said to me, the day before you left.
"Annabeth, a good soldier fights not out of hatred for the enemy troops marching ahead, but out of love for what stands behind him."
I think I finally understand.
I love you Jonathan, please write soon.
Your sister,
Annabeth River
Intermediate Essay
Second Place
Finn Campbell
Kelowna
Uncle Glen
My name is Glenlyon Campbell. I was born in Gilbert Plains, Manitoba, in 1914, and I loved to play baseball and hockey. I worked as a mechanic at a garage in Toronto and lived with my lovely wife named Margaret "Midge" Robinson. When I heard they were recruiting people for the Hastings & Prince Edward Regiment, I was skeptical because of the stories of war in Europe. Still, when I heard my brother was joining the Canadian Air Force, I decided to join. Plus, wouldn't it be a good experience for me? At least that's what I thought.
The army accepted me. After three long months of basic training in Canada, I crossed the Atlantic and entered three even longer months of training in England. It was a whole new experience for me; I had never left Canada and now I was in Europe.
Once I had finished the never-ending training, I was sent to Italy in the Summer of 1944. My regiment was fighting the Germans at what was known as the Gothic Line, a long stretch of heavily fortified territory. The Allies, including my regiment, pushed back the German forces to one of their last defensive positions. The victory was near.
After three long days of fighting, my fellow Canadian soldiers and I finally took Coriano from the Germans. War was nothing like I had ever expected. The constant gunfire, explosions, and death were too much, but we continued to fight for our freedoms. The next objective was Rimini, but first, we were given a day to rest and relax in a house about 3 kilometers away from the Germans. The Germans wanted their day off from fighting too, although the Germans continued to fire off some big shells.
I missed my brothers. My brother Fred wrote and told me he was a machine gunner in a giant Lancaster bomber and that he would be flying over Monchengladbach, Germany. My youngest, Maurice, wrote that he tried to get into the war, but he was too young. I knew it was for the better for Maurice to be home, and I can fight so he can have a better life in Canada. And of course, my wife Midge. I thought about her for so long, wondering how she was doing without me. I missed her the most.
All of this thinking had he stressed. I went outside for some fresh air and a smoke. I walked down the driveway, not remembering that the Germans were firing shells. I was at the end of the driveway when I saw something coming my way, a large shell. There was nowhere to run; I couldn't run from the shrapnel; I knew this would be it; it was over.
My Great Uncle, Glenlyon Campbell died near Coriano, Italy on September 15th, 1944. My grandfather, my dad, and I all share his name. He was buried at the end of the driveway where he died. After the war, he would be reburied at Coriano Ridge Commonwealth Cemetery.
Intermediate Essay
3rd Place
Aarib Sarkey
New Westminster
What is Remembrance
We shall always remember those who sacrificed everything for our freedom and livelihoods. Millions of men and women have served in the Canadian Armed Forces and continue to do to this day, but they all have one thing in common they will stop at nothing to protect our nation and its people. These brave men and women will always be remembered as heroes in our society for their sacrifice to their country and fighting for our freedom.
The veterans that enlisted into the armed forces did so even though there was no guarantee that they would make it back in one piece. The families of the veterans were left in the dark, waiting for the news of when their loved ones would come back home. Soldiers were left in inhospitable conditions for days at a time, not knowing which breath could be their last. Many soldiers, unfortunately, did not make it back, and their bodies lie in war graveyards, never making it back home. The lucky ones that did make it back in one piece had to live with the memories of war for the rest of their life. These brave men and women went through hell; even though they knew the risks, they still did it all for us and our futures.
When I think about remembrance, I think about the poppy, which has become synonymous with the idea of remembrance nationwide. To our nation, the poppy signifies the concept of remembering the fallen soldiers who sacrificed their lives for our country. To me, the poppy represents moving on from the past but never forgetting those who sacrificed their life for my freedom. The national war memorial also means honouring the fallen soldiers that were never found, and I think that the story behind it is a powerful way to remember. These are visual ways to remember, but it is essential that in our hearts, we never forget those who served our great nation.
The word remember means to me to never forget and honour the sacrifice of those that fought for my freedom. Who knows how different the world would be without our veterans' sacrifice? Would you and I even be here in a country remarked as one of the safest places in the world? The truth is the world we live in was once a dream for most people, but with the courage of veterans, it is now a reality. The world is a safer place because of our Veterans; even though we were not part of the war, our soldiers went to fight to protect innocent people even if it cost them their life. The sacrifice of our soldiers is what, in this not perfect world, makes me proud to be a Canadian.
As a Canadian, I must never forget those who served our country as I may not have been here today living the life I am if not for their bravery. I thank every single soldier that has fought or is currently fighting for my freedom and my livelihood. Every single veteran should be remarked as a hero for their sacrifice for this country and its people.
Masks and Armor
This morning, when I am about to go to school, my mother says, "Don't forget your mask!" I sigh in exasperation. Masks are so annoying to wear. My sight drops on the cover of a book: D-day. I look at the cover and it shows a scene where the Allies and Axis are fighting. Their weapons and armor are the defenses and the enemy is the Axis force. For us, the mask is a defense and COVID-19 is the enemy.
I am reminded of the war museums I visited while in Hawaii. In my head, I visualize a scene where the soldiers start to run, their heavy armor and helmets protecting them from the bullets that whiz past their head. Many bullets hit their helmets bouncing off uselessly. They fire their guns, throw grenades and cut through barbed wire fences. Not many make it through, and many get heavy injuries along the way. They dig their trenches in enemy territory. Their food is bland and mushy. The water tastes like vomit from their canteens. The uncertainty of life floats throughout the air, you could send a letter and never get a response. The fragility of life remains on their tongue; you could get killed tomorrow. The soldiers look at the pictures of their family, feeling melancholy if they will make it out alive.
Now, with COVID, I'm grateful that we can still eat delicious food and drink clean water. We have many online apps to help us communicate with our family members. We are certain of most things in life. COVID-19 is a reminder that lest we forget the soldiers who gave their lives for our country.
When I finally put on my mask, I feel it isn't there as a burden, it's a gift that we got just to protect ourselves from the pandemic. We need to respect our veterans even more as they are the most vulnerable.
Junior Essay
Second Place
Addison Sawatzky
Branch 32 – Agassiz
Remembrance Day
In Flanders Field the poppies blow… What an amazing poem, one of my favorites actually. It's my favorite because it's a poem that really speaks to not only your heart, but your emotions.
I find the poem so beautiful but also at the same time very heartbreaking. I find it heartbreaking because it makes me imagine families being broken. Fathers, mothers and even teenagers never to return to their families. And when I think about that I imagine the dred I would feel having my Mom or Dad leave for war. That also makes me think of the many kids who had their Mom or Dad leave them, how everyday they must be thinking of their Mom or Dad and how they must be mumbling under their tears "God please keep my Mom safe." or "Dear Lord, please watch over my Father!" That makes me feel very, very bad for those kids… but also the kids know their parents are fighting for our country.
I love the Flanders Field poem because of the way it talks about how the poppies grew where the soldiers lay. I honestly think it's so beautiful how the poppies show that these soldiers died to keep us living freely. I think the poppies have a beautiful message. I think the poem Flanders Field really tells a beautiful story. Though it makes me feel the emotional pain… I still know the poem means well. In Flanders Fields the poppies blow, between the crosses row on row.
3rd Place
Junior Essay
Cameron McCormick
Branch 29 –  Creston
Remembrance Day
Remembrance day is a way to respect the fallen of World War. There were 20 million deaths and 21 million wounded. That includes the 9.7 million military personnel and about 10 million civilians. World War 1 started July 28 1914 and ended November 11 1918. Some people ask why a poppy? The answer is poppies grew in Flanders field where the soldiers had fallen. They also help those who have lost loved ones because of war. Why Remembrance day on November 11? Remembrance day is on the 11 because that is when World War 1 ended. World War 1 started from the assassination of Archduke Franz Ferdinand in Sarajevo on 28 June 1914, it resulted in a chain of events leading to World War 1. Remembrance day started November 11, 1931. In the warm early spring of 1915, bright red flowers began peeking out of the battle-scarred land: Papaver rhoeas, known variously as the flanders poppy, corn poppy, red poppy and corn rose. The poppy was introduced November 11, 1921. World War 1 journalists risked their lives to report on the war. Plastic surgery was invented because of World War 1. 12 million letters were delivered to the frontline every week.
When the Clouds Cry
The sky is a collage of grey,
The clouds are swollen and heavy
And sun seems to have abandoned us all.
It feels as if all the life has been, stolen away
As I walk towards the crosses
A sensation of overwhelming sadness overcomes
My carefully measured thoughts
Which becomes, a tide of unconsolable emotion
That refuses to be contained.
As if we could ever understand
the magnitude of the 11th day of the
11th month of the 11th hour.
As if we could understand
What it is like to go to war.
The poppies seem to stare
Their black hearts penetrating, into our hearts.
As if we could understand
The true sacrifice, the true pain,
The true endurance, the true destruction,
The truth is, we cannot.
We live this day each year
And we are told stories
Something about sacrifice, words about pain,
Stories about endurance, pictures about destruction.
But they aren't just stories, they are real.
The sacrifice and pain and endurance and destruction,
They are real. I wish it didn't have to be that way.
Remembrance Day, reminds us to relish the moments.
To understand what gifts we have been given.
Stand silently in the name of sacrifice, it allows us to celebrate, being free.
So, as I walk through the white crosses and the clouds begin to cry
I know their tears are for the soldiers and for peace.
Senior Poem
2nd Place
Harley Steward
Toad River
Soldiers
Young and old
Brave and bold
Through the cold mud they tread
They fought and still fight bravely
Soldiers they are called
And in distant memories
And in different lands
From trenches to sea to burning sands
We all stand
And honor those who gave their life
And protecting us they saved us all
And gave a voice to big and small
So when you think of a soldier today
Bow your head and pray
That they have peace of mind
And all they need
For what they did is no small deed
They shed their blood on foreign soil
So we could be safe longer than until tomorrow
Senior Poem
3rd Place
Hailey Sadlier
Chetwynd
Red is the color they bled
(written from the perspective of the ground)
As time whisks by, memories of the past say goodbye,
But forever I will remember the pain of those days.
I hold them in my deep where their broken bodies lay.
The footprints of the war will never die.
I remember when they came, feet like thunder.
They marched upon my surface, on, and on to the war.
It was an honor to carry those of such great valor.
Never will I know the pain and fear that they bore.
Deep into my bones they tore, for my roots were their shield.
Today I keep the memory of the agony they burnt into my frame.
Scattered across my surface everything once green is dead leaving only a body strewn field
They burnt my skin, and broke my bones, but my pain could never end, no longer was I glad they came.
No fight could ever be worth the endless dark they brought.
Humanity is scattered. I fear in this war, their hearts will forever be lost.
This hatred was not born inside but taught.
It slowly devours the hope and love, leaving nothing but a growing rot.
Down they fall, bodies crushed by lead.
Their blood that was shed, forever stains the surface with its red.
Their brothers in the evening of the war, bow their heads in honor of the dead.
Only I will know the hundreds of tears they shed, as they walked away and their last goodbyes were said.
In this field as time comes and goes, flowers of red start to grow,
between the cross filled rows.
I shall remember the courage and valor, of those who left, and those who had to stay behind. Forever I will keep these heroes in my deep.
A poppy whispers
In flanders fields the poppies grow
But in our hearts their true meaning shows
They remind us that peace comes at a price
They remind us of the immeasurable sacrifice
This is what a poppy whispers
A poppy whispers for us to feel
Feel the trembling hands that fought for us
Feel the pounding hearts full of fear and sorrow
Feel the weight of each loss, luring you into an abyss
Feel the steady beating drums as the soldiers march
A poppy whispers for us to hear
Hear the whispered prayers from loved ones
Hear the screams of the dying and the silence of the dead
Hear the gunfire, the shooting and the chaos
Hear our anthem sung loud and proud
A poppy whispers for us to see
See the sacrifice it took to achieve peace
See the solemnity of a flag at half mast
See the devastation left behind on a battlefield
See the poppies planted in the fields and on our chests
A poppy whispers for us to remember
Remember the soldiers who gave their lives to fight
Remember the ones who died and the burdens the survivors carry
Remember the broken families and homes
Remember the sacrifices they made so you could be free today
In Flanders fields the poppies grow
But in our hearts their true meaning shows
They remind us that peace comes at a price
They remind us of the immeasurable sacrifice
This is what a poppy whispers
Intermediate Poem
2nd Place
Seraphine Simpson
Lantzville
War is One Colour
War is many shades of one colour, a cold, wintry hue of a colour.
Grey, a dreary colour so plain even as its name rolls off your tongue.
A colour so completely basic and bare, so empty and suffocating.
Even the swallowing darkness of black cannot begin to compare to the infinite daze of grey.
Everywhere they look, the soldiers would see grey.
Skies of an opaque smokey hue as the haze of battle settles over the soldiers.
Faces bloodied and pale, a stale grime dusted with ash, complexions the shade of gunpowder.
Boots thudding against stone, distant yells fading away with the steely, sharp sound of gunshots.
Bodies adorned in camoflauge laying limply in the streets, patterned with the hue of charcoal.
Everywhere they look, the soldiers would see grey.
Stone litters the streets among the bricks and bodies.
Debris and rubble quake as tanks plow through the streets, engines thundering.
Steely smoke rises from the ends of gun barrels, the loud crack after each shot resonating through the air.
Figures go flying in the blinding bang of an explosion, blank clouds scattered with rock.
Everywhere they look, the soldiers would see grey.
They will forever have fallen helmets and pools of glistening blood burned into their minds.
Stumbling away from the noise, so loud and crashing, it rebounds in their heads, thick as coal.
Blood drips and pools into puddles into the streets, so heavily laden with oil it resembles the hue of ink.
Everywhere they look, the soldiers would see grey.
How nice it must be to see the crimson red of a poppy.
3rd Place
Intermediate Poem
Josephine Jamieson
Duncan
Remember
How can something so small cast a shadow so long,
It's as sorrowful as a nightingale's song,
History wound into the weathered wood,
Stories I can tell, and therefore I should,
For there are too many rows of white crosses,
Lined up like those who now are losses,
Too many people have fought and died,
For liberty and freedom's pride,
So much pain so we could be free,
And we owe it to them, to you and to me,
To Remember,
Remember the kids who snuck off to war,
And died without returning to shore,
Remember the men who were injured and scared,
And never had their stories shared,
Remember the girls who were left alone,
With empty promises of coming home,
Remember the women, the mothers, the wives,
Who had to watch those they loved give away their lives,
If they can go through that so I, today,
Can write what I feel and I want to say,
Then I can Remember,
Remembering is hard,
But forgetting is worse,
Forgetting, it will bring a terrible curse,
With a price so high it makes me quiver,
And so much death, blood runs in a river,
Mixing with tears for those who'd be lost,
This is much too high a cost,
So I Remember.
1st Place
Junior Poem
Isabell Williamson
Branch 32 – Agassiz
Remember in November
It was originally called Armistice Day,
millions would gather to stand and pray.
Poppies grow beside the grave,
to beautifully mark our fallen brave.
10 years combined WWl and WW2,
1 day to Remember seems so few.
18 million poppies distributed each year world wide,
honoring our soldiers who fought side by side.
12 million letters were delivered each week,
love ones writing to the wounded and weak.
The black centered poppy surrounded with crimson red,
a powerful sight to remember our dead.
Journalists risked their lives to report the war,
some came back broken to the core.
1.5 million Canadians have served to protect,
stand up tall, remember, do not neglect.
More than 50 000 Canadian woman came out to serve, most of them nurses trying to preserve.
The 11th month, the 11th day, the 11th hour,
to remember the ones who fought for power.
2nd Place
Junior Poem
Keegan Hole
Branch 277 – Squamish
A Soldier's Life
As I lay here in this ditch,
I think of my family and I wish,
That soon I'll be home and safe again,
But the war keeps going and my hopes are slim.
I've lost too many friends to count on my hands,
I wake up to nightmares of blood stained sands.
My rations are low and the hunger never ends,
But I'm fighting for my brothers and the freedom we defend.
Because we are Canadian! The true, strong and free,
We'll fight to the end for our beloved country.
So wait for me family and don't let hope fade,
'Cause when you're fighting for peace that's when history is made.
Now I hear a noise that breaks through the night,
The bugle is ringing, it's the end of the fight.
I'm coming home family, the war is at an end.
But let's never forget the loss of our friends.
We'll wear poppies to remember those soldiers that lay,
In Flanders fields where they spent their last days.
On the 11th of November, Lest We Never Forget,
We will always remember those soldiers who now rest.
3rd Place
Junior Poem
Hana Qazi
Branch 29 – Creston
Peace by Peace they fought for us all,
So on this day we always recall,
The soldiers who fought so strong and brave,
For our freedom they wanted to save,
I can't imagine the fear inside,
When families had heard a loved one died,
Defending their land in a far away past,
When countries came first and the soldiers last,
My poppy, I will wear it strong and proud,
To honour these people who fought out loud,
In fields of battle, pain and glory,
I will stay still to hear their story,
As we stand and bow to honour and pray,
To remember those who died today,
The soldiers who gave up their lives,
For us today who have survived.