What We Do
Honouring the sacred sentiment of Remembrance,
while serving, promoting and acting
Legion Week 2021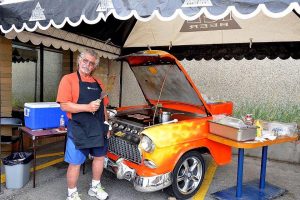 Legion Week happens every year during the second week of October across BC and Yukon. Branches plan events throughout Legion Week, connecting and creating community in your area.
This year, branches are ready to welcome you back for Legion Week, Remembrance Day, and all-year-round as they participate in the truly Canadian mission of the Royal Canadian Legion, to serve veterans including RCMP, and to promote the remembrance of those who sacrificed so much for what we enjoy today.
Branches are putting on Legion Week events in your area, for you!
Visit their Facebook pages to find an event in your area curated for Canadians like you.