News archive
An archive of news articles and interviews featuring BC/Yukon
branches, staff, and programs.
Young Veteran Member Highlight
David Brideau is the newest President of the Royal Canadian Legion Branch #139 Williams Lake.
David was born in Montreal, Quebec, but spent most of my childhood in Beniot, New Brunswick. He has always felt a deep sense of pride and duty for his country, which urged him to join the Canadian Armed Forces at the age of eighteen. Recruited out of Bathurst, New Brunswick, David his basic military training in Saint-Jean, Quebec, and his trades training in Borden, Ontario. He was then stationed at the Edmonton Garrison.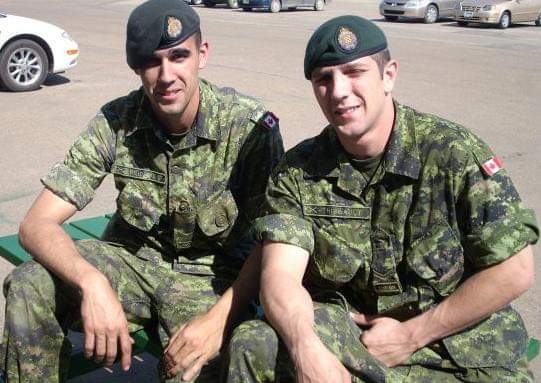 From 2004-2007, he served as a Mobile Equipment Support Operator in the Canadian Armed Forces. Like most young recruits, these were formative years. They can be some of the best times and hardest times of a person's life. However, the discipline and experiences he received during his time in the military taught him to be a brother to his fellow veterans, and a good husband and father.
David moved to Williams Lake, BC in 2010 from Tracadie-Shelia, New Brunswick with his wife and then, young daughter. Shortly after, he found a position at Pinnacle Renewable Energy, where he's been working ever since. Ten years later, he and his wife, Aleasha, have 3 wonderful children, Melanie (12), Blake (6), and Jackson (4).
Serving in the CAF, has helped him to understand the need for organizations such as the Royal Canadian Legion. Having a 'heart for veterans', the biggest benefit of serving at his branch is being part of veterans' lives. Belonging to the Royal Canadian Legion gives him the opportunity to welcome other veterans into a new community. A community where there are others who understand their experiences.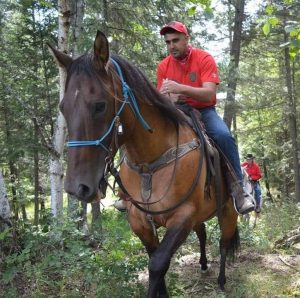 Since 2019, David has been serving in the Canadian Armed Forces in the 4th Canadian Ranger Patrol Group (4CRPG) as a transportation NCO (Non-Commissioned Officer) and Horseback Patrol. 4CRPG is responsible for Canada's four western provinces and reports to the 3rd Canadian Division (3 Cdn Div). They provide patrols for national-security and public-safety missions in sparsely populated, coastal and isolated areas of Western Canada that cannot be conveniently or economically covered by other parts of the Canadian Armed Forces.
Canadian Rangers of 4CRPG have been instrumental in the past in helping the RCMP and local enforcement officials by:
patrolling the West Coast and waters of Canada;
conducting many search and rescue (SAR) operations;
assisting in community evacuations; and
providing support to 3rd Canadian Division Operation LENTUS events.
In 2017, he began serving on the Williams Lake Branch #139 Executive Committee. His first position was as a Service Officer (Veterans Liaison Officer). Then he moved into a role where he was able to get an understanding of branch operations. This year, he became President.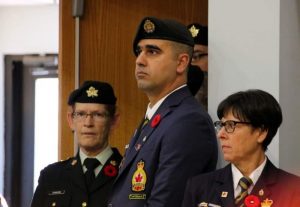 As Williams Lake Branch #139's Newest President, David would like to…
…thank his amazing team of executives. "They are a pleasure to work with and are a critical part of ensuring the branch functions and runs smoothly. You have mentored and supported me throughout the years and there are simply no words to convey my gratitude for you and what you do."
…thank the volunteers at the branch. "…for showing up day after day and putting your hearts and souls into everything you do, this does not go unnoticed and without them the programs our legion runs would cease to exist."
…thank the staff at the branch. "Our staff go above and beyond to ensure the quality service is met at all times, you are the faces that are seen first when walking in the door, your friendly smiles and greetings set the tone for the patrons' evening. Thank you."
David's Vision for the Future of Williams Lake Branch #139
"When I envision what the Royal Canadian Legion Branch #139 could be, I envision a safe and inclusive space for all veterans, Royal Canadian Mounted Police, and first responders regardless of service type, gender, race or sexual orientation.  I would like to see programs that bring in veteran, RCMP and first-responders of all ages such as veterans/RCMP/first responders coffee, luncheons and get-to-gathers. We need to make the spouses and family of these people feel welcome and included. Lastly, we need to support all age groups with this being said I would like to implement 1 or 2 nights a month geared toward the younger veterans/RCMP/first responders while striking a balance with the current program we have in place."
David Brideau, President, Williams Lake Branch #139