News archive
An archive of news articles and interviews featuring BC/Yukon
branches, staff, and programs.
Too Young for War? These 18-Year-Olds Didn't Think So
These biographies were taken from BC/Yukon Command Military Service Recognition Book (MSRB) Volume 4, p.37. You can download and learn more about our veterans young, and as they age each year.
Or, request a copy of the latest edition of the MSRB from your local branch.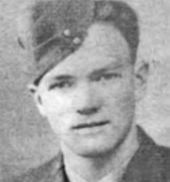 Archie Patterson
Archie enlisted in WWII in September of 1944 when he was 18 years old. He served Overseas with the Infantry Reinforcements to England in Belgium, Holland, and Germany.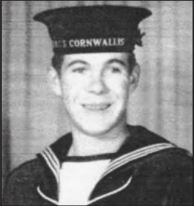 James St. Thomas
James was born in Alex, AB, in 1937. He enlisted in Peacetime with the Royal Canadian Navy in April of 1955 and discharged in April of 1960. James was a member of RCL Branch #276 Slocan Valley for 28 years before his death in 2011.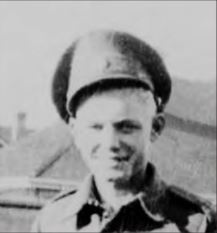 Luke Reed
Luke was born in Wallsend-on-Tyne, England in 1923, and came to Canada as a child. He volunteered for the Army in 1941 in Victoria, BC. He served in France with the 2nd Division "A" Company, 3rd Platoon, Army Infantry 9th Section and was wounded on August 13, 1944. He was sent to England for treatment before returning to Victoria. He was discharged on August 10, 1945 and went to work for the D.N.D. Luke was awarded the 1939 – 1945 War Star, the France-Germany Star, the Volunteer Service Medal with Clasp, the 1939-1945 Defence Medal, and the 1939-1945 War Medal. Luke passed away in 1999.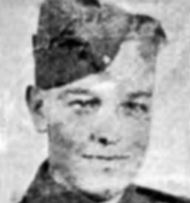 Roderick Mackenzie
Rod was born in Oak River, BC, in 1924. He enlisted in the Army in 1940 when we has 16. His mother was angry with him, but when the Army checked with her, she confirmed that he was old enough. Rod served with the Cameron Highlanders in Europe. He was awarded the CVSM and Clasp. He was a member of Legion Branch #74 in Kaslo for 40 years. He passed away on Oct. 6, 2007.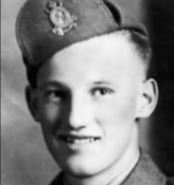 William Myers
William was born in Cardston, AB, on January 8, 1927. He served with the Army in Canada, enlisting on February 18, 1945 and receiving his discharge on September 18, 1945. William did basic training at Dundurn, SK, and was then sent to Currie Barracks, Calgary. He was set to go to England in May of 1945 but the war ended before he could leave. The war also ended in the Pacific before William could leave Canada. He joined up again in 1955, serving with the Queen's Own Rifle in Calgary. He was supposed to go to Egypt in 1957, but when his regiment arrived in Halifax enroute to Egypt, the Egyptian Government said it did not want the regiment to come. The regiment returned to Calgary, where William was discharged in 1959. William has been a member of Legion Branch #26 in Kelowna for 33 years.