What We Do
Honoring the sacred sentiment of Remembrance,
while serving, promoting and acting
A Message from Our President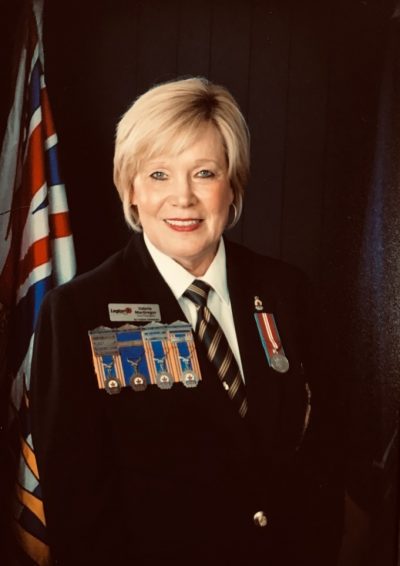 An Open Letter to Legion Members, LA Members, and the citizens of BC and the Yukon:
As the newly elected President of BC/Yukon Command of The Royal Canadian Legion, I am honoured to serve you, the citizens of the Province of British Columbia and the Yukon Territory.  The Legion is a long-standing organization with a rich history and many venerable traditions. In recent years we have seen the need to modernize many of our branch operations to meet the demands of today's rapidly changing society. However, even as our organization changes, our mission does not. The Legion is still working hard to support our nation's Armed Forces, Veterans, RCMP members, and their families and our communities — regardless of their membership. At its core, the Legion branch is a fundraiser for the community with all charitable donations received being directed towards programs or services of those in need.
Many of you may know of the Legion, but here are some interesting facts you might not know about the Legion:
Every year through our two-week Poppy Campaign in November, donations are collected in support of our Veterans and Veterans Service programs. The programs include support for homeless Veterans, Military families, PTSD and Trauma Counselling, retraining of Veterans on release from service, local hospitals, and Veterans Care Facilities, Cadets, youth programs, and many other important community initiatives.
Membership is open to any Canadian citizen age 18 or over — no military service is necessary.
The Legion is a great place to volunteer, share your knowledge and to acquire some transferable skills by serving on committees or helping your local branch within your community.
There are 145 Legion branches and 60 Ladies Auxiliaries in BC and 2 branches in the Yukon. Each one is host to many interesting activities all year round.
If you are a Legion member and haven't been into your branch in a while, make a point of dropping by for a visit come on over and rekindle some great friendships, or start some new ones. Our Branches have become more family friendly and they look forward to meeting you and your community partners.
I and all members of the Legion thank you, the public, for your generous support over the years and we welcome each of you to join your local Legion branch and get involved. Serving our Veterans is the duty of every Canadian.
In closing, I would be remiss if I did not take this opportunity to thank the incredible volunteers of the Legion for their countless hours of hard work, their devotion and dedication to this great organization is truly remarkable. The leadership they have shown at all levels clearly demonstrates that we are strongest when we work together towards a common goal. I personally thank each of you for your valuable contributions.
Thank you for visiting our website. If you have thoughts, ideas, or questions, please email them to info@legionbcyukon.ca
Val MacGregor, President
BC/Yukon Command of The Royal Canadian Legion
Like us on Facebook
Follow us on Twitter